New and Noteworthy in Las Vegas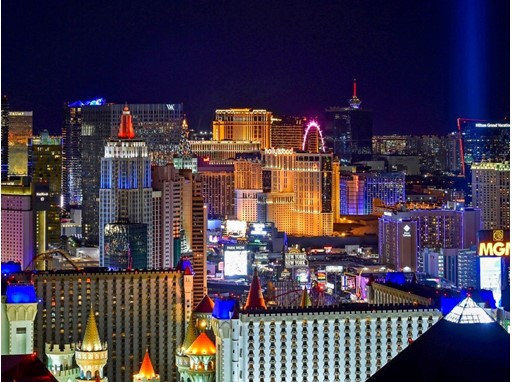 LAS VEGAS – Las Vegas has long been a favorite destination, constantly evolving with new and engaging experiences. Although things have changed a bit this year, Vegas is still the place where everything is brighter, bolder, and more exciting; where you can immerse yourself in all the glowing metropolis has to offer. From new resorts to the best cuisine, Las Vegas is always at the forefront of extraordinary experiences.
Booming Business Scene
Every aspect of Las Vegas goes above and beyond, and new resorts, stadiums, convention centers, and of course, new technology follows suit.
An Elevated Dining Experience
Dining in Vegas isn't simply a meal, it's an experience. The last several months have seen the addition of new top-notch restaurants, trendy lounges and world-class chefs representing food from all over the globe, with more on the way.
Attractive Entertainment
Discover for yourself why Las Vegas is the only place to be at www.VisitLasVegas.com.
###
ABOUT THE LVCVA
The Las Vegas Convention and Visitors Authority (LVCVA) is charged with marketing Southern Nevada as a tourism and convention destination worldwide, and also with operating the Las Vegas Convention Center. With nearly 150,000 hotel rooms in Las Vegas alone and more than 12 million square feet of meeting and exhibit space citywide, the LVCVA's mission centers on attracting ever increasing numbers of leisure and business visitors to the area. For more information, go to www.lvcva.com or  www.visitlasvegas.com.
CONTACTS
Maria Phelan

LVCVA

United States

-

Molly Castano

LVCVA

United States

702-892-7424
MORE FROM NEWS RELEASES
SUBSCRIBE TO RSS FEED
XML