Summer Group Business to Generate Nearly $300 Million for Las Vegas Economy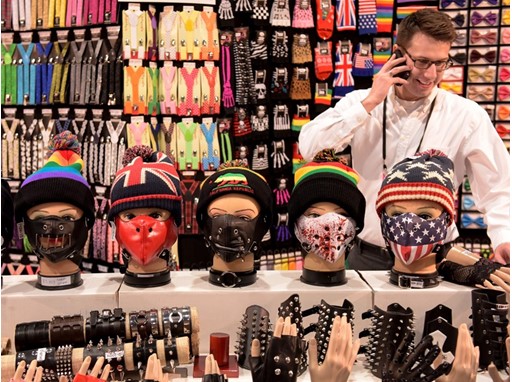 LAS VEGAS – The sun is not the only thing heating up Las Vegas this summer 2016 as the next few months get filled with everything from top sports to fashion to pet care. Las Vegas will have a full calendar of events and conventions to keep every kind of aficionado occupied while vastly impacting the local economy.
"Through the years Las Vegas has proven summer is as wonderful a time as ever to do business," said Rossi Ralenkotter, president/CEO of the Las Vegas Convention and Visitors Authority (LVCVA). "In the past, the summer months were considered a slower period. Nowadays, however, the diverse number of groups drawn to the destination during the season keep it abuzz while stimulating the economy."
The action begins in late June with Las Vegas transforming into a sports haven. Sporting events include championship tournaments and trade shows related to bowling, basketball, table tennis and roller derby.
The sports madness kicks off with the 84th annual International Bowl Expo at the Mandalay Bay Resort and Casino June 26-30. With an estimated attendance of 7,500, the Bowl Expo is considered the sport's premier annual convention and trade show. Among the highlights this year, NFL super star Peyton Manning will serve as keynote speaker.
Independence Day week will be even more explosive with the 2016 USA Table Tennis National Championships July 4-9 inside the Las Vegas Convention Center (LVCC). As the foremost international table tennis tournament in the country, more than 1,000 players from around the world will battle for their chance at glory.
The UFC Fan Expo will kick up an even bigger storm of activity inside the LVCC July 8-10 with more than 30,000 fans. For the first time in its history, the Expo will be held over three days, during which attendees have the opportunity to engage with athletes, legendary champions and celebrities. Part of UFC International Fight Week, the Expo is expected to result in $28 million from direct visitor spending.  
The fun doesn't stop there, however, as Las Vegas will prove to be a slam dunk destination with basketball fans, future stars and pros swarming in for three major events.
Beginning July 8-18 the Samsung NBA Summer League returns to the destination for its twelfth year. The NBA Summer League will be hosted at UNLV's Thomas & Mack Center and Cox Pavilion, and is expected to attract nearly 104,000 attendees and future NBA stars for a projected $18.2 million in direct visitor spending.
Younger basketball hopefuls will return to the LVCC for the Jam On It Basketball Academy July 14-24. Jam On It has three distinct tournament events featuring dozens of basketball courts with boys and girls ages 5 to 18 competing under one roof. In 2015, the event drew more than 1,000 teams from over 30 different states and five countries.   
The season will be topped off by the USA Basketball Showcase which brings the fury of pro-level basketball to UNLV's Mendenhall Center July 18-21. The Showcase culminates with the National Team taking on their South American rival, Argentina, at the new T-Mobile Arena July 22. This final showdown is expected to attract nearly 13,000 attendees for a projected $4 million in direct visitor spending.
Roller derby fans will spin and tumble their way into the Westgate Las Vegas Resort & Casino's Convention Center as they round off summer sports with RollerCon 2016 July 27-31. As the original roller derby convention in the world, RollerCon will bring skaters at every level together as they compete on specially-built tracks.    
But summer isn't just for sports, Vegas Means Business lives up to its promise with the arrival of a slew of conventions and trade shows focused on consumer products, fashion, home décor, professional development and more.
For the beauty and spa obsessed, June 25-27 marks the 25th anniversary of the International Esthetics Cosmetics & Spa Conference (IECSC) as the event returns to the LVCC. Focusing on helping businesses grow, IECSC will be held in conjunction with the International Beauty Show for a well-rounded experience drawing more than 600 exhibitors.  
The Deafnation World Expo—the world's largest event for the deaf and hard of hearing—will be hosted at Paris Las Vegas July 5-8. Deafnation will kick off with a special evening ceremony at the Fremont Street Experience, followed by three days of exhibits. The Expo will attract an estimated 23,000 people with a projected $21.5 million in direct visitor spending.   
Cosmoprof North America 2016 returns to the Mandalay Bay Convention Center July 24-26. As the leading B2B beauty trade show, Cosmoprof's 30,000 attendees will engage with more than 1,000 exhibitors and retailers from around the world. The trade show is expected to generate $28 million in direct visitor spending.      
August is one of the most stylish times of the year for Las Vegas, first with the arrival of ASD MARKETWeek to LVCC July 31-Aug. 3. Although ASD is held twice annually, it consistently draws large crowds. This summer, it's expected to bring 43,000 attendees for a projected $40.1 million in direct visitor spending.
Continuing Las Vegas' stylish streak, the World Market Center will host Las Vegas Market July 31-Aug. 4, offering its attendees a comprehensive look at the latest trends in furniture and home décor. The estimated 50,000 retailers and designers are projected to inject $46.7 million into the local economy.
Pets will also get some love as SuperZoo West 2016—the National Show for Pet Retailers—returns to the Mandalay Bay Convention Center Aug. 1-4. More than 20,000 buyers and exhibitors are expected to participate, generating an estimated $18.7 million in direct visitor spending.   
The Sands Expo and Convention Center will welcome the OFFPRICE Show Aug. 13-16 for a dynamic retail industry experience. Featuring everything from apparel to footwear, accessories to jewelry all at a fraction of the wholesale price, the trade show is expected to attract 11,500 retail buyers. This year's show is projected to result in $10.7 million in direct visitor spending.
MAGIC Marketplace continues the glamorous summer with shows both at the LVCC and the Mandalay Bay Convention Center Aug. 15-17. MAGIC is recognized as the world's largest fashion marketplace. Held twice a year, MAGIC's summer session will draw 85,000 industry insiders for an estimated $79.3 million in direct visitor spending.    
The packed summer of conventions wraps up with Orgill Dealer Market at the Sands Expo & Convention Center August 25-27. Orgill will focus on giving its estimated 32,000 retailers the opportunity to meet with more than 1,000 different exhibitors for new business ideas. The show is expected to generate $29.9 million in direct visitor spending.
There is no denying the Las Vegas convention business heats up during the summer. In total the above sporting events, conventions and trade shows will bring in nearly $300 million in direct visitor spending to the destination. However, this is just a snapshot of the group business hosted in the destination during the summer months. Last year, more than 4,000 meetings, conventions and trade shows took place in Las Vegas June through August, for a total attendance of more than 1.2 million people. The impact of the meetings and conventions industry is consistently felt in Southern Nevada, where 66,500 jobs are supported by it and $9.3 billion is contributed to the local community.
CONTACTS
Molly Castano

LVCVA

United States

702-892-7424

Heidi Hayes

LVCVA

United States

702-892-0711