Las Vegas News Brief - March 2016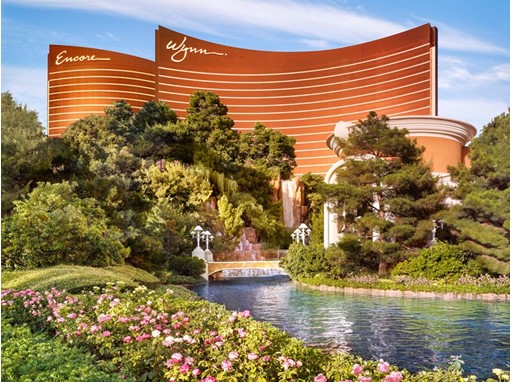 Wynn Las Vegas Announces Plans for a New Luxury Retail Development
Wynn Las Vegas announces the development of Wynn Plaza, an expansive retail complex featuring 75,518 sq. ft. of luxury retail space.  Debuting fall 2017, the uniquely designed complex will augment the existing luxury retail collection currently showcased at Wynn Las Vegas and Encore as well as bring the shopping experience to the high traffic area bordering Las Vegas Blvd. The opening of Wynn Plaza will bring the total retail square footage to more than 173,500 sq. ft. and augment the iconic brands that currently occupy Wynn and Encore, including Chanel, Louis Vuitton, Dior, Hermès, Loro Piana, Moncler, Prada, Alexander McQueen and Givenchy. For more information, contact Deanna Pettit-Irestone, Wynn Resorts, Deanna.pettit-irestone@wynnlasvegas.com. 
T-Mobile Arena Partners with Levy Restaurants and Mixologist Tony Abou-Ganim to Deliver Unprecedented Large-Scale Craft Cocktail and Food Experience
T-Mobile Arena has partnered with culinary experts Levy Restaurants to deliver one of the most dynamic, customizable craft cocktail and food experiences in sports and entertainment to T-Mobile Arena, when it opens April 6. As the exclusive food and beverage provider, Levy Restaurants has drawn upon its restaurant roots and expertise in more than 200 venues to create a signature program designed to dazzle guests from around the globe with a new Vegas standard in premium experiences. Capitalizing on the desires of a wide range of fans and events– from UFC, boxing, hockey and basketball, to high-profile awards shows and concerts at the heart of the experience – Levy tapped renowned mixologist Tony Abou-Ganim to create an innovative beverage program, offering event-goers the personalization of a boutique bar with the capability to execute it on an arena-wide scale. In addition to the traditional concessions fans are familiar with, select premium menus with a Vegas twist will allow guests to pair a variety of delectable food items with their beverage of choice. For more information, contact Scott Ghertner, MGM Resorts International, sghertner@mgmresorts.com.
Tickets On Sale for 10th Annual Vegas Uncork'd by Bon Appétit
Vegas Uncork'd by Bon Appétit celebrates its 10th anniversary April 28 – May 1 with extravagant soirees and a world-class lineup of renowned chefs from Caesars Palace, The Cromwell, The Venetian and The Palazzo. Headliners include Giada De Laurentiis, Emeril Lagasse, Michael Chow, Guy Savoy, Gordon Ramsay, Nobu Matsuhisa and Jean-Georges Vongerichten. Tickets are on sale now for the Grand Tasting at Caesars Palace as well as new events, including After Hours Sake & Sushi: The Night Rolls On at TAO at The Venetian; brunch at GIADA: An Italian Inspired Feast at The Cromwell; and Sushi Making and Sake Tasting at Nobu Restaurant and Lounge with Chef Nobu Matsuhisa at Caesars Palace. Tickets can be purchased at VegasUncorked.com.  For more information, contact Tamara Rocha, R&R Partners, tamara.rocha@rrpartners.com.
Tropicana Las Vegas Announces Sky Beach Club
Tropicana Las Vegas recently announced it will open its brand new pool club, Sky Beach Club, on April 8. The South Beach-inspired venue will embody Vegas' summertime party vibe with bikini-clad bottle service, two luxury pools, VIP cabanas, a DJ booth and two bars. With an emphasis on delivering interactive experiences for guests 21+, Sky Beach Club will feature a robust entertainment lineup to include A-list celebrity hosts, top live music acts, beer pong and live table games. Sky Beach Club will set the new standard for Las Vegas daylife with a high energy pool club at Tropicana Las Vegas, open Fridays, Saturdays and Sundays from 10 a.m. to 6 p.m., weather permitting. For more information, contact Leslie Peterson, M Vision, lpeterson@themresort.com.
Wynn Las Vegas Announces the Development of an All-New Poker Room
On May 26, Wynn Las Vegas will debut the all-new Poker Room. The new room will offer guests an elevated experience complete with a convenient location, in-room amenities and a spacious environment. The Poker Room will be located near the center of the action, adjacent to Encore Players Club, Surrender, Encore Beach Club and Andrea's. The new Poker Room at Wynn will occupy 8,600 sq. ft., feature 28 tables and offer dedicated amenities for players. Each table will be equipped with USB ports for on-site electronic device charging. A Sports Book window will be conveniently located inside the room and 35, 65" televisions located within the space will stream live sporting events. Dedicated, in-room restrooms and a spacious high-limit area will create an all-inclusive experience, providing players with an added level of exclusivity and convenience. For more information, contact Deanna Pettit-Irestone, Wynn Resorts, Deanna.pettit-irestone@wynnlasvegas.com.  
SLS Opens The Foundry
Live Nation and SLS Las Vegas have announced the opening of Las Vegas' newest live music venue, The Foundry at SLS Las Vegas. After undergoing complex renovation, The Foundry replaces LiFE Nightclub as a 1,800 capacity live music venue with state-of-the-art production and design. The venue's partnership with Live Nation promises to bring an exciting roster of entertainment, including X Ambassadors on March 26 during their recently announced national tour. For more information, contact Brad Seidel or Taylor Fisher, Kirvin Doak Communications, bseidel@kirvindoak.com or tfisher@kirvindoak.com.
Westgate Las Vegas Resort & Casino Announces Completion of Its Renovation of the World-Famous SuperBook
The world's largest Race and Sports SuperBook® just got bigger at Westgate Las Vegas Resort & Casino. With the completion of its renovation, the 25,000 square foot SuperBook® at Westgate Las Vegas Resort & Casino has further established itself as the world's most renowned and technologically-advanced sports book. For more information, contact Jeff Klein, PR Plus, jeff@prpluslv.com.
The Cosmopolitan of Las Vegas opens expanded Race & Sports Book
Offering guests a significantly upgraded experience, The Cosmopolitan of Las Vegas has relocated its Race & Sports Book powered by CG Technology to the casino floor. Now open, the resort's Race & Sports Book is more than double the size of the original. The new book features state of the art LED video walls for both sports and race, dozens of hi-definition television screens, the latest in mobile wagering technology and a combination of lounge style seating areas, traditional betting stations and VIP areas where guests can view their own 90-inch high-definition television. Betting windows open at 8:30 a.m. Monday – Friday and 8 a.m. Saturday and Sunday. For more information, contact The Cosmopolitan of Las Vegas PR Department, pr@cosmopolitanlasvegas.com.
A Park in the Middle of the Vegas Strip?
Las Vegas calls to mind images of glittering lights, luxurious resorts and jaw-dropping attractions. But soon, nestled between Monte Carlo Resort and Casino and New York-New York Hotel & Casino will be The Park, an oasis designed to feel like a microcosm of the surrounding desert landscape that will also serve as the pathway to the new T-Mobile Arena. Set to open in April 2016, The Park will provide a respite from the hustle and bustle of The Strip, allowing guests to relax and unwind in the beauty of modern design while socializing with friends, enjoying delicious food and beverage from charming culinary destinations or strolling through the space to take in the sights of The Strip's newest architectural marvel. For more information, contact Scott Ghertner, MGM Resorts International, sghertner@mgmresorts.com.
The Righteous Brothers to Perform at Harrah's Las Vegas
Get ready to have "The Time of Your Life" as The Righteous Brothers featuring Bill Medley with Bucky Heard bring the legendary sound of "blue-eyed soul" to the Las Vegas stage at Harrah's Las Vegas beginning Wednesday, March 23. Playing inside the Harrah's Showroom, Bill Medley and Bucky Heard will take audiences through the legendary music stylings of one of the greatest rock and roll duos of all time. Rock and Roll Hall of Fame duo of Bill Medley and Bobby Hatfield topped the charts in four decades. Now, Bill Medley joins forces with one of the most versatile vocalists in America, Bucky Heard, to bring the Righteous Brothers back to the stage. Heard's reputation as a gutsy rock and roll singer with an incredible vocal range, paired with Medley's recognizable baritone voice and iconic songwriting talents, make for a one-of-a-kind rock and roll show. Medley and Heard will perform many of the Righteous Brothers' Grammy-winning hits, including "You've Lost That Lovin' Feelin'," "Soul & Inspiration," "Unchained Melody," "Rock and Roll Heaven," Medley's GRAMMY-winning "The Time of My Life" and many more. For more information, contact Talia Rothman, Caesars Entertainment, trothman@caesars.com.
New ATV/Airplane Adventure Tour to Grand Canyon/Bar 10 Ranch to Launch April 1
Papillon Group's Grand Canyon Scenic Airlines announced the return of its popular Bar 10 Ranch tour for the 2016 season, beginning April 1. This tour is designed for individuals who want to see a remote part of the Grand Canyon as well as for adventure enthusiasts ready for a thrilling, 10-mile ATV ride to the edge of the canyon. Grand Canyon Scenic Airlines is also the exclusive provider for Colorado River rafters beginning or ending their river excursions. Known as the Grand Canyon North Air/Ground Tour, guests are picked up in Las Vegas via complimentary shuttle service, which brings them to the Boulder City Aerocenter. From there, guests board an airplane, from which they enjoy a bird's-eye view of Hoover Dam, Lake Mead and the Colorado River—the heart of the Grand Canyon. The airplane lands at Bar 10 Ranch, where guests experience a guided ATV trek through Whitmore Canyon and Lake Mead National Recreation Area to reach an exclusive vantage point of Grand Canyon National Park. The tour concludes with a homemade Dutch oven barbecue lunch. For more information, contact Marina Nicola, Vox Solid Communications, mnicola@wearevoxsolid.com.
Mike Tyson UNDISPUTED TRUTH - Live On Stage returns for round two at MGM Grand Hotel & Casino
SPI Entertainment has announced the critically-acclaimed show Mike Tyson UNDISPUTED TRUTH – Live On Stage, starring the legendary Mike Tyson, is returning for round two at MGM Grand Hotel & Casino. Following a knockout premiere in 2012, which included a string of sold-out shows at MGM Grand, a record-breaking run on Broadway, a worldwide tour and hit HBO special, Tyson's captivating one-man show will return for a limited run at Brad Garrett's Comedy Club inside MGM Grand, with riveting new, never-heard-before stories from the champ's tumultuous life and career. Mike Tyson UNDISPUTED TRUTH – Live On Stage steps back into the ring beginning Thursday, March 3 at 10 p.m. The production is a no holds barred, one-man show featuring the world's most illustrious heavyweight boxing champion Mike Tyson. The sports icon thrills audiences with real life untold stories, peeling back layers of tragedy and public turmoil while unfolding his tale of triumph and survival. In an up-close-and-personal setting featuring images and videos, Tyson delivers captivating vignettes from his life, experiences as a professional athlete and controversies in between. It's truly raw and electric theater, in its purest form. Live on stage. For more information, contact Jeff Klein, PR Plus, jeff@prpluslv.com.
Alder & Birch Cocktails and Dining, A Classically Modern Steakhouse Experience, Makes Its Debut in Las Vegas
Alder & Birch Cocktails and Dining – a classically modern take on the American steakhouse – has made its debut at Las Vegas' The Orleans Hotel and Casino. Alder & Birch is the first of five new dining concepts scheduled to debut at The Orleans in 2016, as part of Boyd Gaming's ongoing, $30 million enhancement of the popular Las Vegas resort. Alder & Birch follows the debuts of other new concepts at Boyd Gaming properties across the Las Vegas Valley, including the California Noodle House at California Hotel and Casino; The Filament bar at Fremont Hotel and Casino; and Brigg's Oyster Co. at Suncoast Hotel and Casino. For more information, contact Lindsey Stull, The Firm Public Relationa & Marketing, lindseys@thefirmpr.com.
Donny & Marie Added to Madame Tussauds Las Vegas
Donny Osmond and Marie Osmond's figures are the attraction's first new figures for 2016. The figures were created in late 2015. That was when Madame Tussauds' studio team first measured the brother-sister duo. This step of the process involved collecting hand impressions and nearly 300 precise body and facial measurements per person, as well as comparing hair samples and eyecolor. For measuring, calipers were utilized to ensure accuracy. The figures were then sculpted and perfected in clay by hand. Once this step was completed, the clay was covered by a plaster cast, subsequently the clay was removed from the cast, the wax was poured in and allowed to cool, leaving the shape of the figures. The final weeks of 2015 were spent meticulously inserting each hair by hand then fitted with acrylic eyes and teeth. The final step included countless layers of tinted paint being applied to build up skin tones and replicate their faces. The figures are dressed in costumes from their show. Marie donated her deep aqua sequined knee-length dress, along with earrings and black and blue platform shoes. Donny gave his figure his black suit and shoes. Both of their wedding bands and rings were replicated for the figures as well. For more information, contact Marina Nicola, Vox Solid Communications, mnicola@wearevoxsolid.com.
Classic Las Vegas Show, The Scintas, to Open at the Plaza Hotel & Casino
The Plaza Hotel & Casino is proud to announce that Las Vegas' first family of entertainment, the Scintas, will bring their legendary and critically acclaimed music and comedy show to the property's iconic showroom for a limited engagement through May. The Scintas, brothers Frankie and Joe, "honorary Scinta" Peter O'Donnell and newest addition, Janien Valentine, bring refreshing wit, great music and endless talent to the highly regarded show. Having performed for hundreds of thousands of people over the years, the Scintas have become a fixture in Las Vegas for the past 16 years with their signature comedy, musical prowess, and knack for spot-on impressions. Valentine adds to the dynamic of this talented group with her powerful vocals and her ability to match wits with the boys. For more information, contact Amy Maier, Faiss Foley Warren, amy@ffwpr.com.
KISS® By Monster Mini Golf® Announces Move to Rio All-Suite Hotel & Casino
KISS® By Monster Mini Golf®, a unique rock 'n roll themed amusement attraction based around the world-renowned band KISS®, is swinging into the Rio All-Suite Hotel & Casino with an opening set for Spring 2016. KISS By Monster Mini Golf closed its original location on the corner of Harmon Avenue and Paradise Road on Feb. 6 to make its way to an expanded space and rock 'n roll environment located inside Rio All-Suite Hotel & Casino. The original location opened its doors in March 2012, and has hosted numerous KISS band member appearances, rock 'n roll memorabilia shows, weddings, birthday parties, rock legend autograph signings, unique private events and nearly half a million mini golf enthusiasts. For more information, contact Gina Yager, Preferred Public Relations, gina@preferredpublicrelations.com.

CONTACTS
Molly Castano

LVCVA

United States

702-892-7424