Las Vegas News Briefs - August 2017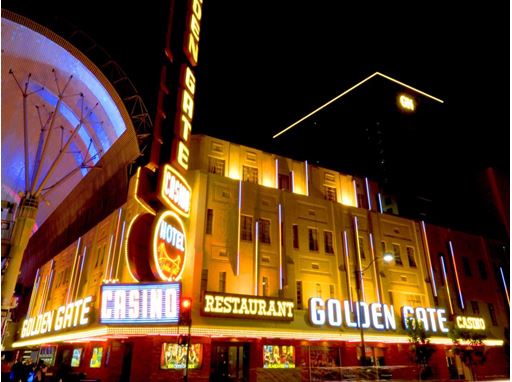 Alpha Kappa Alpha Sorority Gives Back to Las Vegas 
Nearly 10,000 members of America's oldest service organization founded by college-trained African-American women converged in Las Vegas July 13 – 16 for Alpha Kappa Alpha Sorority, Incorporated's (AKA), Biennial Leadership Seminar. Members will serve the Las Vegas community by donating thousands of backpacks filled with school supplies to HELP of Southern Nevada's Shannon West Homeless Youth Center and Nevada Partnership for Homeless Youth, packaging 50,000 nutrient-rich meals which will be donated to Rise Against Hunger among other charitable activities. During the leadership seminar, Alpha Kappa Alpha also dedicated benches in three Southern Nevada parks – Lorenzi Park, Heritage Park and Craig Ranch Regional Park. Additionally, Bellagio Las Vegas illuminated its world famous fountains in pink and green in honor of the more than 7,000 members of Alpha Kappa Alpha Sorority, Inc. who visited Las Vegas for the sorority's Biennial Leadership Seminar. For more information, please contact Maria Phelan, LVCVA,
mphelan@lvcva.com
.
Cirque du Soleil Acquires Entertainment Phenomenon Blue Man Group
Global entertainment leader Cirque du Soleil announced the acquisition of New-York-based Blue Man Productions, a global live entertainment company best known for the award-winning Blue Man Group show, performed in over 20 countries and seen by more than 35 million people worldwide since 1991. The transaction is in line with Cirque du Soleil's vision for the future, as the Montreal-based creative powerhouse looks to further expand globally and diversify its entertainment offering beyond circus arts. With its original aesthetics, award-winning musical talent and immersive experience know-how, the acquisition of Blue Man Group also represents an additional asset for Cirque du Soleil's creative team and show offerings. Blending technology, music and comedy, they created boldly colored, playful and steadfastly interactive shows. The company currently operates resident shows in New York, Boston, Las Vegas, Chicago, Orlando and Berlin, as well as two touring productions. For more information, contact Caroline Resnick, Cohn & Wolfe,
Caroline.Resnick@cohnwolfe.com
.
Enhancements Launched at The Cromwell
Perfectly situated in the heart of all the energy and excitement of Las Vegas, The Cromwell remains the only standalone boutique hotel on the famous Strip. The Cromwell adds to its allure with the introduction of a 24-hour casual eatery called
eatwell
, an updated
Interlude
bar and lounge, new high limit slot area, enhanced concierge technology, eKey technology, with an all-new Sportsbook expected to debut before September 1, 2017. Featuring best-in-the-city technology and picture-quality, the new Sportsbook will include a 32-foot-long by 9-foot-tall LED video wall and a 9-foot-by-5-foot LED odds wall with ticker capabilities to see scores and updates from a number of vantage points throughout the casino. For more information, contact Chelsea Ryder, Caesars Entertainment,
cryder@caesarspalace.com
.
Las Vegas City Council Unanimously Votes to Bring a Professional Soccer Team Beginning the 2018 Season
Following the July 19
th
City Council meeting, seven council members voted unanimously to approve the 15-year lease agreement between Cashman Field and Las Vegas Pro Soccer LLC, which will bring a United Soccer League (USL) expansion team to Las Vegas with play to begin in the 2018 season. Las Vegas' USL Division II team will become the 33rd Club to join the league. Throughout the 2018 season, the team will compete in 16 regular season games at Cashman Field. Fans are now able to place a $20 deposit (per seat) for season tickets at
VegasProSoccer.com
to ensure they enjoy every game during the upcoming season. For  more information, contact Jaclyn Dadas, Kirvin Doak Communications,
LVProSoccer@kirvindoak.com
.
The Palazzo Debuts The Biergarten at Lagasse's Stadium
The Venetian and The Palazzo Las Vegas is celebrating the summer season with the unveiling of an all-new experience, The Biergarten at Lagasse's Stadium. Guests will be transported into celebrity chef Emeril Lagasse's take on Bavaria with gourmet fare, an array of beer, and craft cocktails - allowing for the ultimate German beer garden experience. Covering 1,800 square feet, The Biergarten at Lagasse's Stadium, in partnership with Anheuser-Busch, will boast a lively public gathering space with elements of a traditional beer hall such as communal bench seating, ambient string lighting, and lush greenery. Located on the patio of Lagasse's Stadium, the rising sounds of laughter and music will draw guests into the beer garden and allow guests to dine al fresco in a uniquely fun atmosphere with a view of the Las Vegas Strip. For more information, contact Keith Salwoski, The Venetian and The Palazzo,
Keith.Salwoski@sands.com
.
AMC and Triotech Partner to Bring "Fear the Walking Dead: Survival" Attraction to Fremont Street Experience in Las Vegas Summer 2017
Fremont Street Experience will soon be home to a new attraction,
Fear the Walking Dead: Survival
, scheduled to open summer 2017. Inspired by the hit AMC series, thrill-seekers and zombie fanatics will enjoy this unique multisensory experience that combines a thrill ride, escape room, maze, and interactive gaming, all set against the horrors of a zombie apocalypse. The attraction, in the heart of Fremont Street Experience, is in partnership with Triotech, a Canadian company who is a leader in creating high profile, technologically advanced interactive media-based award-winning attractions. The groundbreaking attraction will feature elaborate sets, all-encompassing audio and video, as well as high-tech motion simulator technology. Visitors will need to utilize their survival skills and instincts to fight off the never-ending zombies to hopefully escape back into the real world. For more information, contact James Woodrow, Preferred Public Relations,
james@preferredpublicrelations.com
.

Magician Mat Franco Unveils Namesake Theater Marquee at The LINQ Hotel & Casino
Magician Mat Franco had the honor of unveiling his new namesake marquee on July 10th, Mat Franco Theater at The LINQ Hotel & Casino, which was renamed by the center-Strip resort in celebration of his continued career success. Kicking off the milestone afternoon, the property's regional president, Eileen Moore welcomed the crowd of invited guests and fans before inviting Mat to help her in unveiling the venue's new signage. Clark county Commissioner Marilyn Kirkpatrick concluded the presentation by surprising Franco with his very own Key to The Strip, an honor bestowed upon The Strip's top entertainers and public figures. For more information, contact Thomas Judd, Kirvin Doak Communications,
tjudd@kirvindoak.com
.
Golden Gate Hotel & Casino to Build Upon 111-year Las Vegas Legacy with Major Expansion
The iconic Golden Gate Hotel & Casino – one of Las Vegas' original hotels – will continue its storied 111-year legacy with a major expansion, which will be unveiled in late August. Merging modern design and gaming with the property's illustrious history, the renovation will nearly double the casino in size; add a dramatic entry way on Fremont Street Experience; and extend its high-energy outdoor bar, OneBar at One Fremont Street. Golden Gate survived the Prohibition era (whiskey bottles were found hidden in the walls during the hotel's previous renovation); and was a frequent watering hole for Rat Pack members Frank Sinatra, Sammy Davis Jr. and Dean Martin. This will mark Golden Gate's second major expansion in more than 50 years – the first being the addition of a five-story luxury hotel tower, new lobby and exterior in 2012. Although it's been known to only shut its doors once before, Golden Gate will close August 20 – August 25 for a significant construction phase. For more information, contact Kara Rutkin or Alaina Curry, Kirvin Doak Communications,
krutkin@kirvindoak.com
/
acurry@kirvindoak.com
.
Minus5 Ice Experience Now Open Inside Grand Canal Shoppes
Minus5 Ice Experience, the company that launched America's first ice experience, has debuted its third Las Vegas location inside the Grand Canal Shoppes at The Venetian and The Palazzo Las Vegas. Known as the "coolest" venue in Las Vegas, the all-new location features the spirit of vintage Las Vegas, a beach-inspired paradise, and more, allowing guests to celebrate the summer season and beat the heat on the Las Vegas Strip. Minus5 Ice Experience at the Grand Canal Shoppes features a 1,500 square-foot ice attraction made with more than 100 tons of 100% pure Canadian ice, complete with a walk-up warm bar - totaling 3,000 square feet. Named for its constant frosty temperature of minus five degrees (twenty-three degrees Fahrenheit), guests are able to touch, feel and explore handcrafted ice sculptures and architecture, creating the ultimate winter wonderland experience, available 365 days per year. For more information, contact Allied Integrated Marketing,
minus5pr@alliedim.com
.
MGM Resorts International Launches Program Celebrating Active Military & Veterans
Created in appreciation for our nation's active military personnel, veterans and their spouses, MGM Resorts International's new Military & Veterans Program (MVP) launched on July 20.  Conceptualized and developed by MGM Resorts' Veterans Employee Network Group, MVP provides special recognition, offers, discounts and benefits at MGM Resorts destinations throughout the U.S. to the country's 24 million military members, veterans and spouses. With a military ID, they can sign up for the program on-site at MGM Resorts destinations. In addition to M life Rewards' existing benefits, new Military & Veterans Program cardholders are automatically upgraded to the second Tier Level, Pearl, with benefits including complimentary self-parking at MGM Resorts properties as well as exclusive discounts on select entertainment, dining options, attractions, spa treatments and room rate discounts at all MGM Resorts destinations across the U.S. For more information, contact Sandy Zanella, MGM Resorts International,
szanella@mgmresorts.com
.
Wynn Las Vegas Unveils Newly Redesigned Race & Sports Book and a New Sports Book at
Encore
Wynn Las Vegas' Race & Sports Book returns on August 1 with a full renovation. The space offers guests a luxurious, yet comfortable space to enjoy live sporting and racing events, place wagers on current and future events or enjoy a casual bite at the adjacent Charlie's Bar + Grill. Conceptualized by Executive Vice President of Wynn Design and Development Roger Thomas and his team, the space features state-of-the-art technology and is custom designed for functionality, comfort and spaciousness. Following the reopening of Wynn's Race & Sports Book and the new restaurant, Encore will debut its own permanent Race & Sports Book on August 7. Located adjacent to Encore Players Lounge and Surrender Nightclub, the new space will feature three betting stations and 21 televisions ranging from 60 to 120 inch screens to maximize sport spectating for fans. VIP seats, many featuring USB ports and multimedia capabilities also available. For more information, please contact, Yentl Lieuw, Wynn Las Vegas,
Yentl.Lieuw@wynnlasvegas.com
.
Dolphin Calf Makes a Splash at The Mirage
A healthy dolphin calf is getting into the "swim" of things to the delight of guests and staff alike at The Mirage. The energetic female calf was born July 17, to Huf n Puf, who was born at Siegfried & Roy's Secret Garden and Dolphin Habitat in March 2000. Immediately after delivery, the calf swam unassisted to the water's surface and took her first breath. While there are several milestones to pass in the coming days and weeks, the team remains cautiously optimistic that they have a healthy new member of their aquatic family. Huf n Puf, an experienced mother, and her calf are in the Birthing and Research pool which is open to public viewing during the facility's operational hours. Siegfried & Roy's Secret Garden and Dolphin Habitat has earned Humane Conservation certification from American Humane, the country's first national humane organization and the world's largest certifier of animal welfare and well-being. For more information, contact Wendie Mosca, MGM Resorts International,
wmosca@mgmresorts.com
.
CONTACTS
Crissy Hunt

LVCVA

United States

702-892-0711
MORE FROM NEWS RELEASES
SUBSCRIBE TO RSS FEED
XML