Las Vegas Celebrates 100th Anniversary of the National Parks Service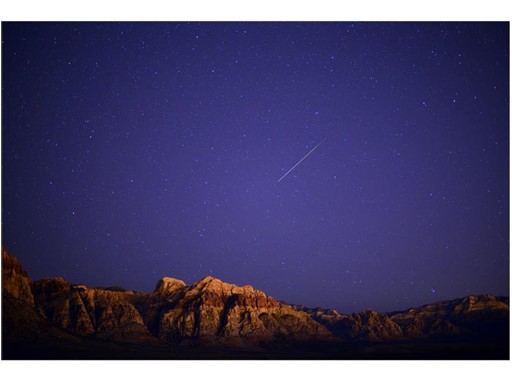 LAS VEGAS -- 
Las Vegas is the gateway to national parks in the west, and in celebration of the 100
th
anniversary of the National Parks Service on August 25, the Las Vegas Convention and Visitors Authority (LVCVA) is encouraging visitors to Find Their Park, cementing Las Vegas as the perfect home base for exploring parks in the southwestern United States.
To help showcase and increase awareness of unique outdoor experiences around the destination, the LVCVA, in collaboration with community partners, is hosting a group of 10 social media influencers in the destination from August 20-25. Combined, this group reaches a network of more than 1.3 million followers, with three of them running websites with more than 9 million monthly readers.
The group will experience a variety of outdoor offerings available in Southern Nevada and nearby areas. Activities include tours of the Grand Canyon National Park, Red Rock Canyon National Conservation Area, Hoover Dam, Bryce Canyon National Park, Valley of Fire State Park and Death Valley National Park. The schedule, which will provide the influencers with memorable and educational insights of the region's great outdoors, was strategically developed by partners throughout the destination with extensive experience catering to adventure travelers, including Maverick Helicopters, DETOURs of Nevada, Black Canyon River Adventures and Red Rock Casino, Resort and Spa. 
In 2015, Las Vegas welcomed a record-breaking 42.3 million visitors. Of these travelers, 16 percent reported visiting nearby outdoor recreation areas including Red Rock Canyon and Mt. Charleston.
"Las Vegas is widely recognized as a must-see destination filled with endless opportunities to experience world-class dining, shopping and entertainment to suit every traveler's interests," said Cathy Tull, senior vice president of marketing at the LVCVA. "The 100th anniversary of the National Parks Service is the perfect time to highlight Southern Nevada's natural beauty found in the millions of acres in the canyons, lakes, wildlife, trails and mountains within a short distance of some of Las Vegas' most iconic attractions."
To further assist visitors in finding unique outdoor destinations, the park service, in partnership with the City of Las Vegas, Southern Nevada Agency Partnership and Nevada State Parks, developed
FindYourPark.Vegas
. The website highlights outdoor recreation getaways near the Las Vegas Strip, as well as a map feature and video clips.
Experience Southern Nevada's outdoor offerings through the lens of social media influencers visiting the destination by following the hashtag #FindYourParkVegas and clicking the links below:
ABOUT THE LVCVA
The Las Vegas Convention and Visitors Authority (LVCVA) is charged with marketing Southern Nevada as a tourism and convention destination worldwide, and also with operating the Las Vegas Convention Center and Cashman Center.  With nearly 150,000 hotel rooms in Las Vegas alone and more than 11 million square feet of meeting and exhibit space citywide, the LVCVA's mission centers on attracting ever increasing numbers of leisure and business visitors to the area. Download the virtual reality app, Vegas VR, to experience Las Vegas from your iPhone or Android by visiting
http://www.vrtv.vegas/
. For more information, go to
www.lvcva.com
or
www.lasvegas.com
.    
CONTACTS
Molly Castano

LVCVA

United States

702-892-7424