Las Vegas News Brief - November 2016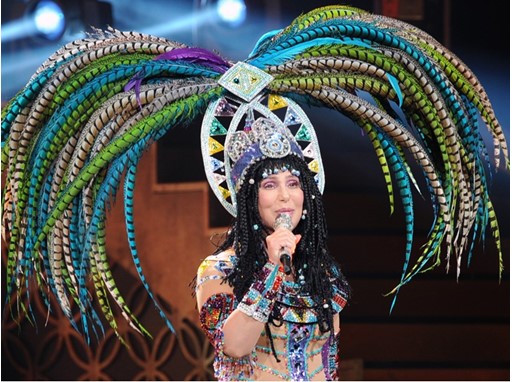 Nevada's Governor Approves Expansion of Convention Center and Construction of New Football Stadium
Nevada Gov. Brian Sandoval signed into law Senate Bill 1 and Assembly Bill 1 on Oct. 17, legislation which will enhance Southern Nevada's tourism infrastructure. The signing marks a historic moment in the history of Nevada as two major projects can now move forward—the expansion and renovation of the Las Vegas Convention Center and the development of a domed, 65,000-seat football stadium. These projects will propel Southern Nevada forward on the national stage, while creating jobs and boosting the economy. For more information, contact Amanda Arentsen, LVCVA,
aarentsen@lvcva.com
.
Bruno Mars and Cher Announced as Headliners at the New Park Theater
International music stars Bruno Mars and Cher will join Stevie Nicks as the first headliners at the new Park Theater at Monte Carlo Resort and Casino. Bruno Mars, a 17-time GRAMMY Award nominee, will ring in the New Year in a big way when he performs Friday, Dec. 30, and Saturday, Dec. 31. He is scheduled to return to Park Theater for additional performances in March 2017. Worldwide superstar Cher will bring her more than 60 years' worth of pop hits to Park Theater with performances in February and May 2017.
Norwegian Airlines Launches Nonstop Routes from London and Oslo
The world's best low-cost, long-haul airline, Norwegian Airlines, launched two new nonstop routes to Las Vegas from London on Oct. 31 and Oslo, Norway on Nov. 1. Norwegian's service from London will operate twice weekly on Mondays and Thursdays, while weekly service from Oslo will operate on Tuesdays. The carrier already operates nonstop service from Stockholm, Sweden on Saturdays and Copenhagen, Denmark on Sundays. For more information, contact Réal Hamilton-Romeo, Norwegian US Corporate Communications,
real.hamilton-romeo@norwegian.com
.
The Venetian Las Vegas to Introduce The Dorsey
The Venetian Las Vegas is rewriting the rules for Las Vegas nightlife this December with the debut of The Dorsey, a new "must-visit" spot for innovative craft cocktails served in a comfortable and upbeat environment, with a level of subtlety and sophistication unmatched in the city. The visually stunning cocktail bar, created in collaboration with a renowned team of New York City hospitality notables, will offer great drinks and music, and put The Venetian back at the forefront of sophisticated and "grown-up" nightlife in Las Vegas. With music curated nightly based on the vibe of the crowd, The Dorsey will be the perfect spot for an intimate drink for two, or for a livelier weekend night after dinner or before hitting a club. For more information, contact Alyssa Ryan, The Venetian and The Palazzo Las Vegas,
alyssa.anderson@sands.com
.
Marquee Dayclub Brings Back the Dome
Winter weather doesn't put a stop to a party in Las Vegas. The Marquee Dayclub has brought back its pool dome for the winter season so guests can continue to enjoy a true Las Vegas pool party despite the cold. At more than 22,000 square feet, 50 feet at its highest and accompanied by a climate-controlled pool, the Marquee Dayclub festival-style dome is Las Vegas' only winter pool party location. The Dayclub dome is open every Saturday through March 13, 2017 with select holiday Sundays. For more information, contact Nicole Schmitz, The Cosmopolitan of Las Vegas,
nicole.schmitz@cosmopolitanlasvegas.com
.
Renowned Chef Masaharu Morimoto Opens First Las Vegas Restaurant
Masaharu Morimoto, renowned Japanese chef and star of Food Network's "Iron Chef America," opened his contemporary Japanese restaurant Morimoto Las Vegas at the MGM Grand Las Vegas on Oct. 21. The new restaurant features an exquisite design along with signature sushi creations and spectacular cocktail offerings, including exclusive selections made just for the Las Vegas location. For more information, contact Ashley Farkas, MGM Resorts International,
afarkas@mgmresorts.com
.
Gordon Ramsay's Fish & Chips Opens at The LINQ
Celebrated chef Gordon Ramsay's fourth Las Vegas restaurant, Gordon Ramsay Fish & Chips, is now open at The LINQ Promenade. The authentic takeaway-style British eatery introduces guests to the true crown-jewel, fish and chips. Guests will be able to view the chefs in action as they prepare the made-to-order dishes with specialty items including, hand-cut, sustainable True Alaskan Cod filets, battered and cooked to order, battered sausage, gulf shrimp and a fish sandwich. Gordon Ramsay Fish & Chips will open daily at 11 a.m. with indoor and outdoor seating for more than 40 guests. This is the fourth Las Vegas restaurant of the award-winning chef, joining Gordon Ramsay BurGR at Planet Hollywood Resort & Casino, Gordon Ramsay Pub & Grill at Caesars Palace and Gordon Ramsay Steak at Paris Las Vegas. For more information, contact Adrienne Prather-Marcos, Caesars Entertainment,
aprathermarcos@caesars.com
.
Sin City Brewing Co. Opens Fourth Location on the Las Vegas Strip
Expanding its local craft influence on The Strip, Sin City Brewing Co. opened its newest bar at Grand Bazaar Shops on Oct. 28. The local brewery's fourth location features its five signature craft beers, a rotating seasonal brew, and the brewery's first outdoor seating, delivering an al fresco drinking experience in the heart of Las Vegas Boulevard. The design is inspired by the open-air market at Grand Bazaar Shops with a convenient walk-up bar for guests-on-the-go. Those looking to linger over their lager can enjoy indoor-and-outdoor seating at the new bar, making it an ideal destination to catch the game or just people-watch along the main walkway. For more information, contact Robert Flicker, Kirvin Doak Communications,
rflicker@kirvindoak.com
.
Eclipse Theaters Brings Luxury Movie-Watching to Downtown Las Vegas
Downtown Las Vegas has a new luxury spot with the grand opening of Eclipse Theaters. The eight-screen venue features a bar, lounge and restaurant in a three-story and 72,000-square-foot building. The first floor will also include 21 Greens, an indoor golf simulator expected to open by the end of the year. For more information, visit
https://eclipsetheaters.com/
.
Las Vegas Launches Innovative Trade Show Booth Technology
Las Vegas unveiled its revolutionary trade show booth,
Vegas Interactive
, at IMEX America on Oct. 18, the largest meetings and convention trade show in the country. The trade show booth features an interactive video wall that allows users to access detailed information about hotel, convention and event spaces through the power of touch-screen technology.
Vegas Interactive
features four, 55-inch touch screens with more than 4,000 pieces of content including 360-degree videos, time lapse photography and still images for guests to experience the destination through an interactive map.  Each resort, venue or attraction is designed to showcase meeting space, event venues, dining options, room product, amenities, entertainment and more.  The LVCVA developed the trade show booth over the past year in partnership with Inhance Digital, a leader in the technology industry. For more information, contact Heidi Hayes, LVCVA,
hhayes@lvcva.com
.
McCarran Airport Debuts the Country's Second-Tallest Control Tower
On Oct. 18, McCarran International Airport introduced the second-tallest airport control tower in the United States. Standing 352 feet high, the control tower offers controllers greater visibility and with two levels, it keeps controllers handling ground and air operations separate. The tower accommodates up to 16 air traffic controllers at any given time and includes a 52,800-square-foot base building where the Terminal Radar Approach Control (TRACON) facility operates. For more information, contact Christine Crews, McCarran International Airport,
christinec@mccarran.com
.
RTC Bike Share Officially Rolls Through Downtown Las Vegas
The commitment to convenient, easy-to-use transportation options continues as the Regional Transportation Commission of Southern Nevada (RTC) officially launched the RTC Bike Share in downtown Las Vegas on Oct. 27. The first public bike share system in Southern Nevada will enhance transportation options for residents and visitors traveling in downtown Las Vegas. The program features 21 solar-powered stations and 180 bikes, available for use 24 hours a day. For more information, contact Catherine Lu, RTC,
luc@rtcsnv.com
.