Las Vegas Sporting Events and Experiences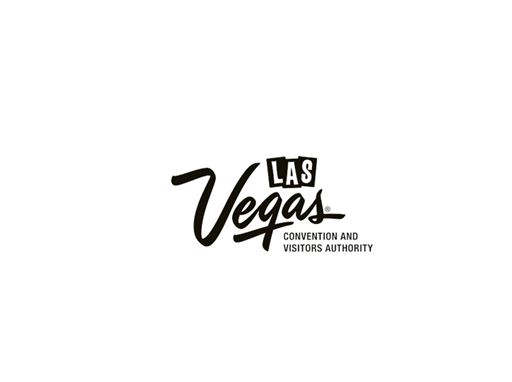 Home to world-class entertainment, nightlife, dining, and more, Las Vegas is a mecca for international sporting events.
Annually, Las Vegas plays host to a variety of professional, collegiate and amateur sporting events. Major professional events include the National Basketball Association (NBA) exhibition and pre-season games, the NBA Summer League, the National Hockey League (NHL) Awards and exhibition games, Championship Boxing and UFC matches, the USA Seven's Rugby Tournament, PGA FedEx Cup Shriners Hospitals for Children Open, and Major League Baseball (MLB) Big League Weekend. 
Home to the UNLV Rebels, Las Vegas is also a collegiate sports hot bed, with thousands of visitors flocking to the "Entertainment Capital of the World" during March alone. This year, the destination will host four NCAA conference basketball tournaments—Mountain West, PAC-12, Western Athletic Conference and the West Coast Conference. The destination also invites top college men's basketball teams to the Continental Tire Las Vegas Invitational and the MGM Grand Showcase each fall.
College football fans get in on the action as the destination welcomes The Las Vegas Bowl each December featuring Mountain West Champion vs. the fifth selection from the Pac-12. The game is televised nationally and attracts more than 40,000 fans annually.
Visitors really get their engines revved up for adrenaline-pumping motorsports. The Las Vegas Motor Speedway hosts NASCAR weekend every March. Events include Pole Day for the NASCAR Sprint Cup Series, the Boyd Gaming 300 NASCAR Xfinity Series and the Kobalt Tools 400 NASCAR Sprint Cup Series race. If one weekend a year isn't enough NASCAR, Las Vegas is also the home of NASCAR Champions Week.
Each December, the top drivers come to Las Vegas for the awards banquet and appear at multiple public events, including a parade down the Las Vegas Strip. Every April and October, the top drag racers in the world converge at Las Vegas Motor Speedway for two of the major races in the NHRA Drag Racing Series. Other notable motorsports events include the Monster Energy AMA Supercross at Sam Boyd Stadium, Barrett-Jackson Collector Car Auction and the NHRA Full Throttle Drag Racing Series.
For those looking to experience the speed of driving a race car, Dream Racing offers a five-star driving experience at Las Vegas Motor Speedway and features the world's largest selection of supercars; Lamborghini, Ferrari or Porsche.
SPEEDVEGAS, the newest motorsports attraction to open in Las Vegas, allows visitors the chance to drive supercars around a 1.5 mile road course circuit specifically designed to excite the most experienced drivers and first timers. SPEEDVEGAS is the only motorsports driving experience in Las Vegas to have a speedway-esque banked turn, providing visitors the thrill of a lifetime.
Exotics Racing has provided instruction and experiences to more than 200,000 visitors from over 60 different countries. This supercar experience has a fleet of more than 50 exotic cars that take to the challenging 1.5 mile road course track.
Pole Position is more than your average go-kart experience! Visitors can experience real head-to-head indoor go kart racing, driving high-performance European indoor go-karts capable of speeds up to 45 mph.
The NBA Summer League returns to the Las Vegas desert every July. Past years have featured 22 teams competing at the Thomas & Mack Center and the COX Pavilion on the campus of University of Nevada Las Vegas (UNLV).  Some of the previous teams that have participated include the Atlanta Hawks, Washington Wizards, Charlotte Bobcats, Golden State Warriors, Houston Rockets, Los Angeles Lakers, Sacramento Kings and Toronto Raptors. Following the NBA Summer League, the best of the best in basketball come to Las Vegas for the annual USA Basketball training camp and exhibition game.
The NHL hosts its annual awards program every June in Las Vegas. The NHL Awards celebration features the League naming its top players for the regular season in a host of categories including, most valuable player, outstanding goaltender, outstanding defenseman and outstanding rookie. For 2016, the NHL awards were hosted at the Hard Rock Hotel & Casino and hosted by actor Will Arnett.
Major League Baseball returns to Las Vegas every March with exhibition games at Cashman Field. Past games have featured the Chicago Cubs, Chicago White Sox, Texas Rangers, Cincinnati Reds, New York Mets, Los Angeles Dodgers and the San Diego Padres.
Las Vegas continues its reign as a rodeo capital of the world by offering some of the largest rodeo events in the world. The Professional Bull Riders (PBR) Built Ford Tough World Finals will showcase the greatest bull riding athletes at the new T-Mobile arena starting in 2016. This event features eight rounds of competition, 45 of the world's bravest professional bull riders and 300 of the toughest bucking bulls on the planet. Las Vegas turns into cowboy town every December for the Wrangler National Finals Rodeo which takes place at the Thomas & Mack Center. Las Vegas also hosts the High Roller Reining Classic, the American Bucking Bull World Finals, the Arabian Breeders World Cup, the World Series of Team Roping, Indian National Finals Rodeo, FEI World Cup, Helldorado Days PRCA Rodeo, and the Clark County Fair & Rodeo.
Affectionately referred to as the "Fight Capital of the World," Las Vegas is home to the Ultimate Fighting Championship and top boxing matchups. The destination hosts UFC Fight Week each summer, complete with open workouts with top UFC fighters, Tuff-N-Uff amateur MMA fights, pool parties, all culminating with the big fight.
Las Vegas and boxing are synonymous in the sports world. Las Vegas has been the site for some of the most legendary fights in history, including the heavyweight title fight between Larry Holmes and Gerry Coony in 1982 and welterweight unification title fight between Felix Trinidad and Oscar De La Hoya, which was considered "The Fight of the Millennium" in 1999. Las Vegas also hosted the largest grossing fight of all time, Floyd Mayweather versus Manny Pacquiao.
One of the newest attractions to Las Vegas is Topgolf, a four-level entertainment venue with interactive golf games and balls that score themselves. With climate-controlled hitting bays, hundreds of HDTVs, a stage for live concerts, water features with cabanas and event spaces, Topgolf caters to any crowd. And best of all, Topgolf is positioned perfectly to offer jaw-dropping views of the Las Vegas skyline as you play, eat, drink and dance the night away.
Las Vegas hosts the Rock 'n' Roll Marathon and half Marathon, along with the annual Glow Run downtown and many pop-up EDM concerts. For the thrill seekers, check out the Annual Clif Bar Cross Vegas event, the largest cyclocross race in the country, mixing road bike speed with mountain terrain and forcing bikers to run with their bikes over barriers and obstacles.
The destination is also home to Red Rock Canyon National Conservation Area, routinely ranked as one of the top sandstone climbing spots in the world; Lake Mead National Recreation Area; and Mount Charleston, an excellent place for hiking, snow skiing or snowboarding.
Clubs, Leagues, and Soccer Facilities will be running qualifying events in major cities across the USA. The winning teams from each city will receive a trip to Las Vegas including: 4 night accommodation in a MGM resort property, and entry into all festivities including 1 ticket per player for entry into the Global Legends Series All-Star game. The World Soccer Fives USA 2016 tournament took place in February, in a custom-built Soccer Village on the Las Vegas Strip; a great venue to see some of the best amateur teams in the world.
The World Financial Group Continental Cup of curling, presented by Boyd Gaming is a Ryder Cup-style tournament, featuring six men's and women's teams from North America (four Canada, two U.S) who face six teams from the rest of the curling world. In 2014, the first time the World Financial Group Continental Cup had been staged outside of Canada, an attendance record of 51,216 was established. However, in true Las Vegas style, the total attendance for the 2016 World Financial Group Continental Cup surpassed 62,000 fans, setting a new record by more than 10,000 people.
With nearly 50 pristine golf courses, it is no wonder Las Vegas hosts a bevy of golf events every year. Top PGA Tour golfers compete in Las Vegas during the Shriners Hospitals for Children Open, a stop on the FedEx Cup tour, for one of the largest purses in the sport. The action takes place at TPC Summerlin and features professional and pro-am competitions, celebrity events and a kids' clinic.
Las Vegas golf courses include:
Aliante Golf Club – A challenging course that stretches more than 7,000 yards. Due to the meandering arroyo that comes into play on 14 holes, the course provides each golfer with uncommon playing lies and angles. Unique to Aliante Golf Club is the strategic use of trees, such as Pear and Purple Locust trees.
Angel Park Golf Club - Designed by the legendary Arnold Palmer, Angel Park offers 36 holes of championship golf. At almost 3,000 feet in elevation, Angel Park offers impressive views of Red Rock Canyon and the Las Vegas Valley.
Arroyo Golf Club at Red Rock - The Arnold Palmer-designed Arroyo Course resides in the shadows of one of Las Vegas' landmarks, Red Rock Canyon. The course winds seamlessly through the rugged desert and mountain terrain, featuring subtle shifts in elevation that allow for panoramic views of the Las Vegas skyline.
Badlands Golf Club – Designed by Johnny Miller with consultation by two-time Las Vegas Senior Classic winner Chi Chi Rodriguez, Badlands is a true desert golf experience.
Bali Hai Golf Course - Recognized by GolfWeek as one of the "Top 40 Resort Courses in America," Bali Hai transports golfers to a tropical island paradise. The course features seven acres of water hazards, a total of 4,000 trees and 100,000 tropical plants.
Bear's Best Las Vegas – Designed by one of the most iconic men in golf, Jack Nicklaus, Bear's Best Las Vegas is a compilation of signature holes from courses throughout the Las Vegas region.
Black Mountain Golf & Country Club – Located in Henderson, Black Mountain is one of the more mature courses in the destination. PGA Tour players Craig Barlow and Edward Fryatt grew up playing at Black Mountain Golf & Country Club.
Boulder City Golf Course – This public course is surrounded by hundreds of large trees with and located in Boulder City, home of the Hoover Dam.
Boulder Creek Golf Club – Boulder creek is a new public course designed by Mark Rathert. Oasis-themed holes feature palm trees, beach bunkers, lakes and waterfalls, providing a great day for golfers of all skill levels.
Cascata Golf Club - Golf course architect Rees Jones calls Cascata the "Eighth Wonder of the Golf World". Only 30 minutes from the Las Vegas Strip, Cascata traverses over 450 acres and 600 feet of elevation change, and features a 418-foot waterfall.
Desert Pines - Desert Pines is conveniently located less than 5 minutes from downtown and less than 15 minutes from the Las Vegas Strip. Desert Pines was recognized as one of the best upscale courses in the country by Golf Digest and was selected as a host course by The Golf Channel for the popular TV show, Big Break II. It also ranked in the Top 50 of Public Golf Courses in the country by the 2009 Golf Digest's Readers Choice.
Desert Willow Golf Club - Tucked into the Black Mountain range, the course provides tremendous views of the valley, along with finely manicured fairways and greens, and lakes with fountains.
Durango Hills Golf Club - Durango Hills Golf Club is a Lee Schmidt/Brian Curley-designed 18-hole executive-length course. Thanks to its close proximity to the Las Vegas Strip, Durango Hills is an excellent choice for visitors looking for a fast 18 holes.
Eagle Crest Golf Club - Eagle Crest is one of five Billy Casper/Greg Nash designs in the Las Vegas Valley. This executive-length course is built on the slope of a mountain and features panoramic city views. Eagle Crest is located in the master-planned Sun City Summerlin retirement community.
Highland Falls Golf Club - Highland Falls offers quick greens and expansive views of the Las Vegas Valley. Highland Falls is a semi-private course built against the gorgeous backdrop of Red Rock Canyon.
Las Vegas Golf Club – Las Vegas Golf Club is the oldest golf course in Las Vegas, one of the busiest in the country and a local favorite. Las Vegas Golf Club recently underwent $4 million worth of renovations. Monte Money, a Las Vegas legend, owns the course record of 58.
Las Vegas National Golf Club – Las Vegas National Golf Club, located less than 10 minutes from the world famous Las Vegas Strip, is a classic 18-hole championship golf course that provides golfers of all skill levels with a unique challenge and a fun, enjoyable experience.
Las Vegas Paiute Golf Resort – Paiute Golf Resort is host to three Pete Dye-designed courses. Snow Mountain, one of the three courses, was ranked the number one public access golf course in Las Vegas by Golf Digest. The Sun Mountain course weaves through the stunning scenery and rolling terrain, making for a great golfing experience. Or guests can choose to play the Wolf course and revel in the breathtaking desert surroundings. Players looking for a challenge can test their nerves on the signature hole, the island green at the fifteenth hole.
The Legacy Golf Club - Ranked as one of the "Top Ten Courses to Play in Nevada" by Golf Digest, The Legacy Golf Club annually hosts the local U.S. Open Qualifier.
Los Prados Golf Course - With an average playing time of four hours, Los Prados is a locals' favorite.
Painted Desert Golf Club - Painted Desert was the first desert course in the Las Vegas area, and features emerald-green fairways and greens, with holes shaped by desert areas. Water features, cacti and many bunkers also decorate the course.
Palm Valley Golf Club - Palm Valley features spectacular city and mountain views.
Primm Valley Golf Club – Primm Valley Golf Club encompasses two Tom Fazio-designed courses - the Lakes and Desert – offering players two distinct golfing experiences.
Reflection Bay Golf Course - Built along the northern shore of a man-made lake, every contour of this imaginative course makes for a challenging, yet fun, day on the links.
The Revere Golf Club – Located in Sun City Anthem, 20 minutes south of The Strip, The Rever Golf Club offers two exquisite courses, The Lexington and The Concord, which was recently named one of the "Top New Courses You Can Play" by Golf Magazine.
Rhodes Ranch Golf Club – A tough, yet luxurious, par-three course designed by Ted Robinson that features palm trees and spectacular views of the Spring Mountain range.
Rio Secco Golf Club - Rio Secco opened in 1997 and is still listed consistently in major golf magazines as a top-100 golf course. Rio Secco is also home to the Butch Harmon School of Golf. In addition, Rio Secco is one of two Las Vegas area golf courses that is owned and operated by Caesars Entertainment and has hosted the nationally televised Wendy's 3-Tour Challenge Championships since 2008. Tiger Woods shares the course record of 64 with fellow PGA Tour star Nick Watney, and Timothy Madigan.
Royal Links Golf Club – One of the most unique courses in the Las Vegas area, each hole at Royal Links is designed from courses who've hosted the British Open. Royal Links was chosen as one of the "Top Ten New Courses to Play" by Golf Magazine.
Shadow Creek – Annually ranked as one of the best golf courses in the world, this Tom Fazio-designed treat is truly an unforgettable experience. Shadow Creek is open only to a limited number of MGM Resorts International guests.
Siena Golf Club – With panoramic mountain and city views and a quarter-mile long lake, the Siena Golf Club is a picturesque golfing experience.
SouthShore Golf Club at Lake Las Vegas - The first Jack Nicklaus-designed course in Nevada, SouthShore combines such distinct Nicklaus features as small bunker-guarded greens and holes that place a premium on long-iron play.
Spanish Trail Golf & Country Club – Spanish Trail features three nine-hole courses and has played host to PGA Tour and collegiate golf tournaments.
Stallion Mountain Golf Club – Stallion Mountain Golf Club is a semi-private club located seven miles from The Strip. The course has previously hosted Golf Channel's TV show Big Break II, the Frank Sinatra Celebrity Classic and the former PGA Tour event, the Las Vegas Invitational.
Sunrise Vista Golf Club – Sunrise Vista is located on Nellis Air Force Base which provides a one-of-a-kind experience to play golf while having the world-famous Thunderbrids flying team soaring above. While Sunrise Vista is primarily for military personnel, all guests are welcome to call and arrange a tee time.
Taylor Made Golf Experience - In addition to its spectacular view of the world-famous Las Vegas Strip, the Taylor Made Golf Experience offers nine smartly designed par-three holes, ranging from 110 to 185 yards; which are fully lit for night play and specially tailored to reflect the surrounding desert landscape. The accompanying practice range is the largest in Las Vegas, with 113 stations.
The Club at Sunrise - The club re-emerged in the summer of 2016 after undergoing a full re-design by golf course architect Randy Heckenkemper. The golf course offers a distinctive golfing experience with picturesque holes carefully designed to appeal to all levels of skill.
TPC Las Vegas – Located west of the strip in Summerlin, TPC Las Vegas is the only public PGA Tour golf course in Las Vegas. The course features elevation changes, mature trees, scenic views and a wandering canyon.
Wildhorse Golf Club – Recently renovated, Wildhorse Golf Club encompasses hundreds of trees, numerous lakes and plenty of scenic views. The original course hosted the PGA Tour in the 1960's.
Wynn Golf and Country Club - Designed by world famous architect Tom Fazio and Steve Wynn, the 18-hole course features waterfalls, numerous streams, plentiful trees and vast elevation changes, which were once considered impossible to create on the Las Vegas Strip. Use and enjoyment of Wynn Golf Club is available to all Las Vegas guests.