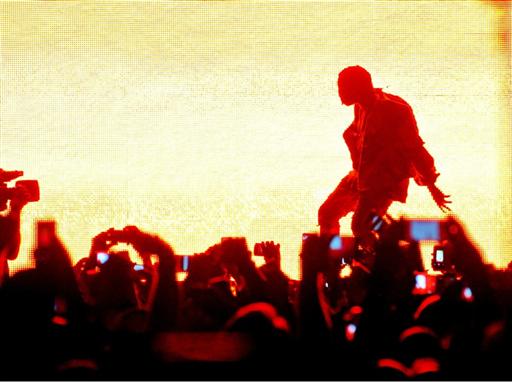 Las Vegas is home to more than 50 nightclubs, including seven venues that generate enough income to be ranked in the top 10 in the nation. In fact, XS at Encore Las Vegas is the top-earning nightclub in the country.
The destination boasts residencies from leading EDM performers including frequent day and nightclub appearances by Tiesto, Calvin Harris, Steve Aoki, Kaskade, Marshmello and many more.
From clubs to cocktails, the destination has something for everyone. With some of the world's best mixologists and cocktail creations, Las Vegas has expanded to include creations not found anywhere else.
Nightlife Venues
JEWEL Nightclub at ARIA Resort & Casino recently opened its doors, continuing the next generation of luxury nightlife offerings. The dual-level nightlife destination welcomes guests to discover a multi-faceted experience artfully designed to celebrate the convergence of technology and immersive design, a space as inviting as it is evocative. JEWEL's 24,000-square-foot space houses nearly 2,000 guests within two intimate spaces, the main club and a mezzanine level with five exclusive VIP skyboxes.
Omnia Nightclub at Caesars Palace plays host to some of the hottest DJs acts in the world such as Afrojack, Armin Van Buuren, Chuckie, Martin Garrix, Oliver Heldens, Krewella, Nervo, Nicky Romero and Showtek. With Omnia's state-of-the-art sound system and home to one of the largest dance floors in Vegas, guests enjoy one of the most immersive and experiential dance destinations in the world.
After four months of renovations, XS Nightclub at Wynn Las Vegas recently unveiled $10 million worth of lighting, sound and technology upgrades. The significant additions a pyrotechnic and laser system and a new 360-degree DJ booth. With the new renovations also comes the announcement that GRAMMY-nominated artist and producer Kaskade will be an exclusive resident DJ at Wynn Las Vegas.
Wynn Las Vegas recently revealed its newest nightlife concept, Intrigue, which offers 14,000-square-feet of stunning interiors designed to captive your senses as well as high energy excitement bathed in a state-of-the-art lighting and sound system. With elements that entice and surprise visitors at every turn, Intrigue offers exclusive VIPs experiences patrons won't soon forget. Guests are also invited to step onto the luxurious venue's patio to enjoy a breathtaking view of the property's waterfall and pyrotechnics show.
Shaking things up, Clique Bar & Lounge recently opened on the casino floor of The Cosmopolitan of Las Vegas. The chic spot offers guests tableside mixology by innovative bartenders as well as savory bites and sharable plates from award-winning chef Brain Massie.
The SLS Las Vegas is the newest hotel on the Strip and offers a variety of nightlife options. Located exclusively at SLS Las Vegas is The Foundry, a live entertainment venue that funnels the energy of the city's top concert settings into an intimate space. Designed to bring a carefully curated experience to the Strip, the venue boasts state-of-the-art technology, including cutting edge acoustics, a custom built 25-foot by 65-foot stage, impressive lighting techniques, full-motion graphic production capabilities and more. The Sayers Club is a refined, yet raw space showcasing live performances by emerging and acclaimed artists. Its expansive stage and Strip-facing outdoor patio make for an unforgettable experience. Foxtail is an exclusive open-format nightclub with an expansive outdoor pool area that blurs the line between luxe sophistication and uninhibited revelry.
Recently named one of the coolest Las Vegas music venues by The Wall Street Journal, Drai's Beach Club/ Night Club located at The Cromwell offers two venues in one. During the daytime, guests can soak up the sun on the rooftop pool deck, then at night party the night away with pulsating music and energy while standing high above the Las Vegas Strip. Created by renowned nightlife visionary Victor Drai, the 65,000-square-feet space offers guests an unparalleled view of Las Vegas Boulevard and an unforgettable lineup of performers including Chris Brown, G-Eazy and many more.  
As part of its ongoing $620 million reimagination of the property, Palms Casino Resort recently debuted two unique concepts from Clique Hospitality's Andy Masi and nightlife partners Ryan Labbe and Jason "JRoc" Craig, Apex Social Club and Camden Cocktail Lounge. APEX Social Club, located in the space formerly known as Ghostbar with the unofficial title of the best view in Las Vegas, capitalizes on the unrivaled 180-degree view while reinterpreting the 8,000-square-foot space into an open-air boutique nightclub. Four of Dustin Yellin's Psychogeographies, his famous 3,000 lb. humanoid sculptures, will live in APEX Social Club. Camden Cocktail Lounge, located adjacent to the resort's main entrance, is a dynamic lounge focusing on mind-blowing cocktails presented in a distinctive over-the-top manner and with flair unlike anything seen before.
Marquee Nightclub at The Cosmopolitan of Las Vegas is one of the world's premier locations for musical acts and top name DJs. This monumental 60,000-square-foot, David Rockwell-designed venue encompasses seven bars that transition guests between three lavish rooms and variant musical experiences. Outside of the main nightclub space, Marquee Dayclub showcases eight cabanas with individual infinity pools and 10 three-story bungalow lofts complete with living quarters and an open air party-deck.
Hakkasan Las Vegas Restaurant and Nightclub is an exhilarating concept in dining and entertainment. This unique fusion of incredible cuisine and must-see nightlife spans over 80,000-square-feet across five levels. You can find other Hakkasan experiences in other cities, but Las Vegas is undeniably a step above the rest as the grandest venue of them all. The posh nightclub features world renowned DJs, stylish partygoers and a spectacular central location on the Las Vegas Strip.
From Wiz Khalifa to Gwen Stefani, A-list celebrities have found their nighttime paradise at TAO Nightclub at The Venetian Las Vegas. This 40,000-square foot venue provides a memorable night on the Strip, all under the watchful eye of TAO's signature 20-foot Buddha. Nightlife impresarios Noah Tepperberg and Jason Strauss of New York's Marquee nightclub fame brought their vast experience to the creation of TAO by designing a high-energy space where VIP skyboxes with espresso machines and European bottle service satisfies the celebrity crowd. Whether guests are popping bottles at a private table or dancing the night away, TAO Nightclub delivers sexy, elegant fun in true Las Vegas fashion. 
Surrender Nightclub, located at Encore Las Vegas, is a 5,000-square-foot indoor, outdoor nightclub experience. The connecting 60,000-square-foot Encore Beach Club features 26 cabanas, eight two-story bungalows, a packed schedule of headlining DJs, a restaurant and poolside blackjack and craps.
LIGHT, the state-of-the-art nightclub by Cirque du Soleil located at Mandalay Bay Resort & Casino, merges cutting-edge creativity with incredible music to produce a unique nightlife experience. This chic, fashion-forward 38,000-square-foot venue features breathtaking production, theatrics and a host of world-renowned DJs and performers.
Chateau Nightclub & Gardens at Paris Las Vegas spans more than 45,000-square-feet with vibrant energy throughout the two-story club. Chateau features two separate nightlife experiences, including a high-energy nightclub and the relaxed Strip-side Budweiser Beer Park.
Ranked in the top ten of Nightclub & Bar Magazine's coveted Top 100 list, Hyde Bellagio boasts a seamless indoor/outdoor space, floor-to-ceiling windows and an expansive terrace showcasing Las Vegas' most-celebrated landmark, the Fountains of Bellagio. Hyde Bellagio features an exclusive early-evening experience beginning at 5 p.m., which is highlighted by an award-winning mixology program and a menu of gourmet small plates from Circo. Long after the sun sets, the luxurious venue evolves into Vegas' hottest nightlife destination with 40 VIP tables and a diverse rotation of DJs. For those looking for a once in a lifetime Vegas experience, Hyde Bellagio also offers a VIP table with one of the most powerful buttons in town; one that starts the iconic Bellagio Fountain show.
The Las Vegas outpost of the unique Manhattan hot spot, 1OAK has a remarkable space at The Mirage. 1OAK is the embodiment of sophistication, world-class service and ultimate nightlife innovation. Converging art and fashion, famous and infamous, cutting edge and established; barriers have been deliberately torn down to create a sexy and unpredictable environment. 1OAK's visually stunning environment encompasses two separate rooms each housing their own bar and DJ Booth. Featuring state-of-the-art sound and lighting and original works of art created by world-renowned artist Roy Nachum, 1OAK Las Vegas offers a one-of-a-kind nightlife experience. 
Dine, dance and drink 51 stories above the excitement of Las Vegas at VooDoo Rooftop Nightclub at Rio All-Suite Hotel & Casino. Perfect for a night out on the town, the patio's dance floor gives you the chance to dance beneath the stars to live DJs. VooDoo Nightclub's award-winning flair bartenders add to the excitement while guests watch as they mix up specialty cocktails like the world-famous Witch Doctor – a gigantic rum cocktail topped with dry ice.
The House of Blues Foundation Room at Mandalay Bay Resort & Casino is one of the most exclusive clubs in Vegas. Accessible only by a private elevator, the Foundation Room is located on the top floor of the hotel. An outdoor balcony offers breathtaking views of the Strip and the eastern Las Vegas valley. Guests enjoy exclusive access to an exotic lounge and seven secluded chambers, including the serene Buddha and Ganesh Prayer Rooms and the stately Gothic and 1856 Rooms. Relax on plush sofas and groove to a House of Blues concert in our laidback media room.
Bars/Lounges
In 2015, Alain Ducasse opened Skyfall Lounge located atop the Delano Las Vegas. Skyfall Lounge offers 180-degree views of the city along with an evolving nightlife experience that gradually increases in tempo as the night progresses. The warm and inviting space allows guests to sip on champagne while watching the desert sunset or dance the night away as DJs spin upbeat house and dance music in the vibrant space from 10 p.m. to close.
Lily Bar & Lounge inside Bellagio Las Vegas allows guests to relish in extravagant comforts of an elite retreat with lavish décor, featuring panoramic views of the surrounding casino floor. Whether guests are looking to savor a signature cocktail mixed to perfection, mingle with friends or simply watch your favorite sports on one of several high-definition televisions, Lily Bar & Lounge offers it all.
A rebirth of the social club, Rose. Rabbit. Lie. is a modern twist on dining and drinking - a truly communal venue that blurs the lines between restaurant and bar to create a grand social experiment; one that arrives in spontaneous moments throughout the evening. Blurring the lines and breaking the rules, anything goes in this luxurious venue. Experience varied vaudeville and variety entertainment throughout the evening as you party in an upscale, unique, and adventurous nightclub at The Cosmopolitan of Las Vegas.
Surrounded by two million beaded crystals, The Chandelier Bar is an unforgettable and breathtaking venue, which offers handcrafted cocktails by award-winning mixologists inside The Cosmopolitan of Las Vegas. An inhabitable, multi-story visual spectacle housing three unique bar experiences, The Chandelier provides a bit of playground, art exhibit and cocktail haven all in one. The bottom of the chandelier is a high-energy spot that transcends the notion of the classic casino bar. Inside the glamourous venue, every detail is carefully considered and the sophisticated cocktail haven offers fine, handcrafted delights for the true experience seeker. At the top of the chandelier is an inviting lounge that showcases the splendor of jeweled hot spot, providing guests with a glimpse into the mystique and magic of the world within.
The LAVO Casino Club inside The Palazzo Las Vegas is a modern gaming experience fusing blackjack tables with Vegas-style VIP bottle service, mixology, and Italian cuisine. The LAVO Casino Club creates a new type of nightlife and gaming experience where guests can enjoy a DJ and dancing, along with amenities not offered in typical nightclubs or on the casino floor. Guests can enjoy classic premium cocktails from LAVO's inventive mixology menu, served direct to the gaming table from a butler's cart, have an opportunity to order from LAVO's award-winning Italian menu or watch featured sporting events on the flat-screen televisions.
The excitement of blackjack, roulette and craps mingles with a Las Vegas nightlife vibe at the Encore Players Club at Encore Las Vegas. Situated across from Surrender, Encore Players Club offers pools, interactive tables and plenty of space to sit and to watch the game on one of twenty-three 56" high-definition televisions.
Fizz at Caesars Palace brings a whole new experience to the bar and lounge concept. Spanning more than 2,750-square-feet, the ultra-swanky lounge is a creative mix, celebrating champagne and couture cocktails. The two-story venue is decorated in warm hues of champagne, cognac and copper and complements the uniquely curated photography collection. Enjoy the early 60s and 70s Caesars Palace vibes with a fine, upgraded modern style.
If visitors are looking for the perfect backdrop, then Mandarin Oriental is the place to be. Views of the city from the property's 23rd floor are breathtakingly beautiful and Mandarin Bar is a chic spot to sip cocktails. Specialty drinks include the Golden Leaf made with Hendrick's Gin, Aperol, muddled mandarin oranges, pineapple, fresh lime juice and simple syrup and the Vanilla Skyline is refreshing cocktail made with Hennessy Black Cognac, ripe strawberries, vanilla sugar, simple syrup and sparkling wine.
Franklin at Delano Las Vegas is an intimate craft cocktail lobby bar immaculately decorated with tiny lights that descend from the ceiling to create the effect of fireflies in the evening sky. 
Inside The Cromwell, Bound is a sophisticated lobby bar. The subtle lighting with gold and dark tones draw a warm, intimate feel. The bar menu is comprised of unique libations created by esteemed mixologist, Salvatore Calabrese. Inspired by his favorite breakfast staple, the Breakfast Martini cocktail is gin-based, mixed with the "finest orange marmalade."
1923 Bourbon Bar is an underground speakeasy experience on the Las Vegas Strip. Boasting an exclusive, Prohibition-themed venue and live entertainment, 1923 features the culture, music and style of the Roaring Twenties inside Mandalay Bay Resort & Casino.
Cleopatra's Barge at Caesars Palace is a luxurious floating lounge and bar that incorporates a classic Vegas experiences in the heart of the iconic casino. Truly a piece of the property's amazing history, Cleopatra's Barge offers a classic Vegas lounge and bar experience. With its intimate size and red and gold décor, the luxurious floating barge is an ornate replica of the graceful craft that transported the royalty of Egypt on the Nile River in the time of Julius Caesar.
Alibi Cocktail Lounge at ARIA Resort & Casino celebrates the perfect convergence of premium spirits, imaginative ingredients and highly stylized opulence. 24-hours a day, guests are invited to enjoy custom and creative cocktails handcrafted by master mixologists, matched with an unparalleled level of service. The artistic cocktail program presents unique libations with a contemporary approach to the classics and cutting-edge masterpieces. Elegance paired with modern luxury, the design is highlighted by decadent Norwegian granite and polished nickel and brass accents.
A chilling experience like no other in the United States, Minus 5, or 23 degrees Fahrenheit, is the temperature you will find yourself in when sipping vodka at this one-of-a-kind bar with outposts at both Mandalay Bay Resort & Casino and The Venetian Las Vegas. Enjoy frozen cocktails from ice glasses while surrounded by tons of ice, frozen bars, walls, statues, tables, chairs, lamps and of course Elvis. Guests enjoy arctic drinking and mingling while donning heavy winter parkas and fur lined hats.
Rockhouse inside the Grand Canal Shoppes inside The Venetian and Palazzo Las Vegas offers drinking games in the daytime and DJs at night, with a sexy bar staff that keeps the party going. With 83 flat-panel televisions lining every wall of the interior, there is not a bad view in the house to watch sporting events. The two-room venue features three bars, cocktail and high-top tables and plenty of room for dancing.
eyecandy sound lounge & barTM is located at the center of Mandalay Bay's casino floor and features interactive touch tables, revolutionary iPod sound stations, which on promotional nights allow guests the chance to hear their personal music playlists integrated into the lounge's repertoire. Instead of traditional bottle service, eyecandy features tables that can be purchased by the hour, where guests can drink their choice of libations throughout the evening.
The Chocolate Bar at New York-New York Hotel & Casino serves a variety of sweet temptations such as specialty martinis, beers and wines. The chocolate coconut martini, double chocolate stout and chocolate rouge wine are a few of the many delicious drink offerings available.
Downtown Cocktail Culture
Located in the heart of Downtown Las Vegas, the Fremont East Entertainment District is an area that offers comedy clubs, blues and jazz nightclubs and other musical entertainment venues. Fremont East is centered on Fremont Street, spanning Las Vegas Boulevard to Eighth Street. Popular clubs and bars and attractions in this area include Backstage Bar & Billiards, Commonwealth, Don't Tell Mama, Inspire Theatre, Downtown Cocktail Room, Fremont Country Club, The Griffin, The Bunkhouse Saloon, Park on Fremont, Beauty Bar and Vanguard Lounge.
New York's famous Hogs & Heifers opened with its unique brand of entertainment including bartenders wearing halter tops and leather pants, armed with megaphones to keep the mood as raucous as possible. Next door, Triple George Grill features not only great food but also a classic lounge where patrons can relax in oversized leather armchairs, smoke cigars and banter with the pianist.
Adding to the downtown record books is the LONGBAR at The D Las Vegas. Measuring at around 100 feet, LONGBAR is the longest bar in Las Vegas.
RUSH Lounge is the newest incarnation of the "ultra-lounge." RUSH is a cozy setting, ideal for after-work gatherings or romantic drinks for two. Ambient music, signature cocktails and VIP bottle and table service complement the warm, intimate atmosphere accented with gold tones inside the Golden Nugget.
Located at 917 Fremont Street, Atomic Liquors is the oldest freestanding bar in Las Vegas. A staple in Downtown Las Vegas' rich history, the iconic venue is known for unique handcrafted cocktails, expansive beer offerings and 1950s-style atmosphere.
Artifice is a 3,400-square-foot bar featuring three distinct rooms with an eclectic mix of music and entertainment. The casual neighborhood lounge also offers delicious drinks, boutique wines, an eclectic music program and three different rooms to lounge in featuring paintings and photography by artists in the city and around the world. Signature drinks include The Warhol, Taming of the Shrew and Nicky Free.
Located on the Fremont Street Experience adjacent to Slotzilla, Banger Brewing is a microbrewery and bar featuring year round brews, seasonal releases and special release beers.  
The Golden Nugget recently debuted Troy Liquor Bar Las Vegas, the only nightclub on the Fremont Street Experience. It begins with the most sought-after location Downtown, overlooking Fremont Street from the second level balcony offering views from high above the mainstream. The all-encompassing nightlife experience includes VIP tables, diverse rotation of DJs and a dance floor.
777 Brew Pub at Main Street Station, one of the few breweries in Las Vegas, offers six varieties of their hand-crafted beer. Triple 7 offers a rotating tap of their Brewmaster's Brews which features some of the hoppiest IPA's you'll ever sip. If hops aren't your taste, 777 Brew Pub also offers a seasonal Brewmaster's Reserve to wash down their delicious food which includes handmade pizzas, gourmet burgers and fresh sushi. Oh, and don't forget the famed garlic fries!
Velveteen Rabbit in the Arts District is a community-focused project that explores the creativity and versatility of craft cocktails and beer. With twelve rotating taps, 16-20 bottled beers and quarterly, seasonally-driven cocktail menus, the Rabbit promises a unique and desirable option for all of its patrons in Downtown Las Vegas.
Hop Nuts Brewing brews and serves premium craft beer in downtown's Arts District. The first microbrewery in the Arts District, Hop Nuts features 20 beers on tap, 15 of them brewed in house and five guest taps, and a full bar. 
Art Bar at Downtown Grand Las Vegas features collections of work by local artists and its over-sized windows highlight the surrounding downtown Las Vegas scene. 
Downtown Container Park has several food and drink offerings including, Bin 702 which has the most comprehensive selection of wine on tap in Las Vegas. In addition to this, Oak & Ivy is an American craft and cocktail bar dedicated to classic mixology and unique hand crafted drinks.
CONTACTS
Molly Castano

LVCVA

United States

702-892-7424