February 28, 2019
Las Vegas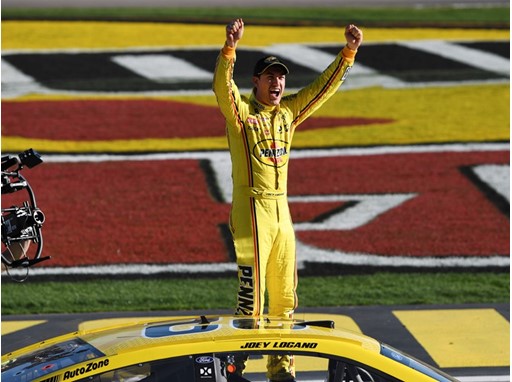 LAS VEGAS – Las Vegas is THE place to be for the annual Ultimate Vegas
Sports
Weekend (UVSW).  This year's action-packed line-up of events begins with a free FAN FEST at the Downtown
Las
Vegas
Events
Center on Thursday, Feb. 28, 2019. Featuring NASCAR, USA Sevens Rugby, UFC, and Vegas Golden Knights hockey, the Ultimate Vegas Sports Weekend debuted to great fanfare in 2018.  The 2019 UVSW provides an even greater fan experience, with an expanded FAN FEST and the addition of the Tuff Hedeman Bull Riding Tour to the weekend's sports mix. Before kicking off their individual races, competitions, matches and games, the Downtown Las Vegas Events Center transforms into a sports fan's dream zone with interactive experiences, athlete appearances, prize giveaways and more from all of the featured sports as well as the Las Vegas Lights FC, Aces, Aviators, UNLV, Boyd Gaming, Southern Nevada Sports Hall of Fame and more!
The sporting events this weekend:
Vegas Golden Knights – Feb. 28 at 7 p.m. – T-Mobile Arena
Close out an amazing opening night to UVSW by cheering on the VGK as they take on the Florida Panthers at T-Mobile Arena. 
NASCAR Pennzoil 400 Race – March 1-3 – Las Vegas Motor Speedway
Buckle your seatbelts, because this segment of UVSW is quite the ride. The three-day NASCAR weekend features three races: Strat 200, Boyd Gaming 300 and Pennzoil 400, each bringing its own unique talent and energy to the track. 
USA Sevens Rugby– March 1-3 – Sam Boyd Stadium
Witness the world's best rugby players as they come together at Vegas' Sam Boyd Stadium to compete in a grueling 45 matches to prove their skills. From Perry Baker to Carlin Isles, all your favorites are there, garnering for the win.
UFC 235 – March 2 – T-Mobile Arena
When it's UFC weekend in Vegas, the city is alive. It's no surprise that UVSW boasts a big-ticket UFC fight to ensure that the energy hits maximum levels. 
Tuff Hedeman Bull Riding Tour – March 2 from 7-9 p.m. – South Point Arena
The newest addition to UVSW is a wildly appropriate one. The Tuff Hedeman Bull Riding Tour is bucking through town, bringing some of the world's best professional bull riders and nonstop action.
The Ultimate Vegas Sports Weekend is a celebration of the history and growth of sports in Las Vegas. The destination has long been known as the home to large events like the Wrangler National Finals Rodeo, the NBA Summer League, major championship boxing matches, and more. With the addition of major professional franchises, the sports reputation of the city has only increased, making it a bucket list destination for sports fans from around the world. More information can be found at www.VisitLasVegas.com/sports.