December 9, 2019
Las Vegas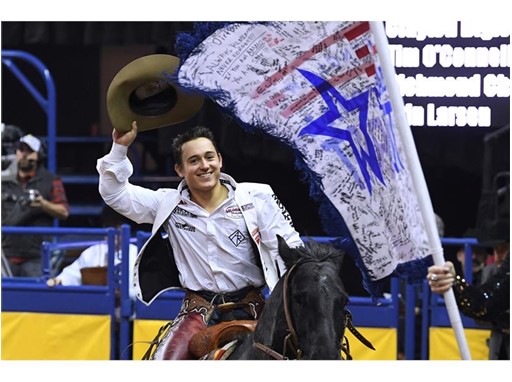 LAS VEGAS -- Since 1985, the National Finals Rodeo has provided a huge event in Las Vegas every December. This year, the Wrangler NFR will kicked off on Dec. 5 and runs for ten consecutive days. The Top 15 PRCA contestants in bareback riding, steer wrestling, team roping, saddle bronc riding, tie-down roping and bull riding, plus barrel racing, qualify to compete at the Wrangler NFR. In 2018, the event had a total attendance of 169,171 over the 10 days of competition. The Wrangler NFR has sold out more than 300 consecutive performances and the purse in 2019 is $10 million.
And the National Finals Rodeo wouldn't be complete without the annual Cowboy Christmas held at the Las Vegas Convention Center. With more than 440,000 square feet of show floor and more than 350 exhibitors from across the United States, the show features unique products, including custom-made jewelry, western wear, boots and spurs, furniture, original art, handmade crafts and home goods. Attendees will also find the best source for the official Wrangler NFR and PRCA merchandise. 
For more information on the Wrangler NFR and Cowboy Christmas, please visit www.NFRexperience.com or through social media at /LasVegasNFR and use #WranglerNFR. For the latest Pro Rodeo news and Wrangler NFR coverage, please visit prorodeo.com or through social media at @PRCA_ProRodeo.
For a more in-depth look at everything NFR, from its history to events going on this year, visit the Las Vegas Newswire and see the story RIDE 'EM VEGAS: National Finals Rodeo gallops back to town. Here's a primer on the cowboy cornucopia that lassoes Las Vegas.
Return to this story for more NFR photos throughout the week.