Las Vegas Welcomes MPI World Education Congress
June 19-22
MGM Grand, Las Vegas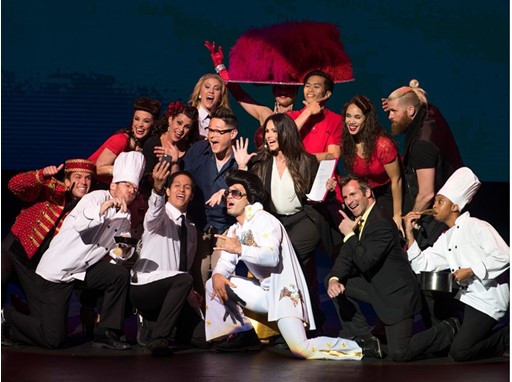 LAS VEGAS --  More than 2,000 global meeting professionals are in Las Vegas this week, June 19-22, for the Meeting Professionals International (MPI) 2017 World Education Congress at the MGM Grand. MPI's goal at the annual conference is to help meeting professionals stop planning meetings and start designing experiences. The educational program will help attendees learn how to produce unique, memorable experiences that capture the imaginations of diverse, multi-generational audiences and rally them to connect, learn and interact.
Note to Editors: Check back each day for new photos and video from the conference.

This week in Las Vegas, which marks the destination's fourth time hosting the conference, MPI will deliver more than 70 education sessions in eight focus areas: Event Marketing; Event Operations; Legal Procurement & Compliance; Personal & Career Development; Security & Risk Management; Technology & Big Data; Transforming Yourself from Planner to Producer; and Transforming Yourself from Supplier to Partner. Attendees can earn up to 13.5 clock hours during the conference this year. In addition, the MPI Academy is offering pre-conference sessions, including the new Women in Leadership and Emergency Preparedness for Meetings and Events courses as well as the Healthcare Meeting Compliance Certificate (HMCC), CMP Master Class, and Basics Boot Camp: Meeting Fundamentals courses; additional fees and registration are required for each session. In addition to a robust lineup of educations sessions, the event will feature high profile keynote speakers, guests and entertainment, including world-renowned spiritual leader Dr. Deepak Chopra, basketball legend and entrepreneur Magic Johnson, and performances by Las Vegas entertainers.
In Las Vegas, the meetings industry is a vital part of Southern Nevada's economy, supporting 85,000 jobs and generating an estimated $12.4 billion in local economic impact. Las Vegas welcomed a record-breaking 42.9 million visitors in 2016. Of those visitors, an all-time high of 6.3 million were convention delegates attending the nearly 22,000 meetings and conventions held in Las Vegas annually. In 2017, Las Vegas was named North America's No. 1 trade show destination for the 23rd consecutive year after hosting 57 of the largest 250 trade shows.
This month, the Las Vegas Convention and Visitors Authority celebrated a major milestone that will pave the way for more growth with final approval for development of the Las Vegas Convention Center District. The decision comes after a detailed vetting process that included approvals from community leaders, industry partners and lawmakers throughout the state of Nevada. The $1.4 billion expansion and renovation project will add 600,000 square feet of new meeting space to the destination, allowing current shows to grow and for Las Vegas to attract new business. The LVCVA has already identified 70 additional, new events, that could potentially be brought to the destination in the next decade.
CONTACTS
Molly Castano

LVCVA

United States

702-892-7424
MORE FROM EVENTS
SUBSCRIBE TO RSS FEED
XML