Las Vegas News Briefs - February 2021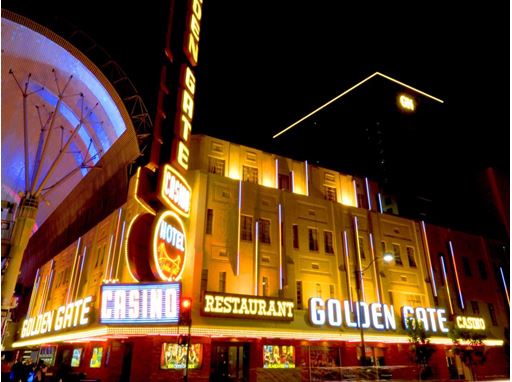 Legendary Band Chicago to Return to The Venetian Resort in September
Due to popular demand, one of the most successful and critically acclaimed rock bands of all time – Chicago – recently announced it will return to The Venetian Theatre inside The Venetian® Resort Las Vegas in 2021 for the fourth year in a row for a three-show limited engagement. The shows will be held on September 15, 17 and 18, 2021 at 8 p.m. Hailed as one of the "most important bands in music since the dawn of the rock and roll era," the legendary rock and roll band with horns, Chicago, came in as the highest charting American band in Billboard Magazine's Top 125 Artists Of All Time. And Chicago is the first American rock band to chart Top 40 albums in six consecutive decades. For more information, contact Kelly Frey (Live Nation), The Publicity Lab, kelly@thepublicitylab.com.
AREA15 Opens New, Immersive Experiences
AREA15, the immersive art and entertainment district located minutes from the Las Vegas Strip, announces the opening of several new experiential attractions:
Meow Wolf's Omega Mart is set to open in Las Vegas on February 18th


Meow Wolf, the Santa Fe-based arts and entertainment company, will open its second permanent installation, Omega Mart Thursday, February 18th. Featuring jaw-dropping work from international and local artists, Omega Mart sends participants of all ages on a journey through surreal worlds and immersive storytelling featuring four vast themed areas and 60 additional unique environments, including installation-filled rooms, terrains, and portals to alternate universes. Omega Mart is the anchor experience at AREA15, an immersive art and entertainment district located minutes from the Las Vegas Strip. For more information, contact Kristin Weddingfeld, Meow Wolf, Kweddingfeld@meowwolf.com.
 

The Beast by Todd English Open at AREA15




Celebrity Chef Todd English recently debuted his 6,500 square-foot food hall. Evolving from what was once a pop-up concept, the chef-driven food hall termed "The Beast" has become a permanent fixture within the entertainment venue.

The Beast Food Hall features a communal dining area complete with two bars and a competitive mixology program. Standout fare on the menu includes tuna tartare wonton tacos, chile-lime watermelon salad, chilled shrimp, loaded fries with short rib ragu, buffalo wings, Korean chicken wings and more. For more information, contact Nick Vardakis, Ava Rose Agency,

nick@avaroseagency.com

.


 

Wink World: Portals Into The Infinite




Designed by Blue Man Group Co-Founder Chris Wink, Wink World: Portals Into The Infinite takes the fusion of whimsy, color, art, technology and music which he pioneered with Blue Man Group to the next level. Visitors to Wink World will walk through six infinity-mirror rooms, each one featuring a stunning production number choreographed to original music, drawing upon Wink's love of black light and other dynamic stage effects to evoke "life force" and inspire wonder. Described by Wink as "equal parts psychedelic art house and carnival funhouse," Wink World explores the concept of infinity in entertainingly conceptual and aesthetic ways.
Additionally, Brainstorm, Dueling Axes, Five Iron Golf, Museum Fiasco, Oz Experience, and Particle Quest are now open, and Emporium Arcade Bar will open Feb. 4. For more information, contact Desiree Webb, The Vox Agency, desiree@thevoxagency.com.
Golden Gate Celebrates 115 Years in Las Vegas
In January, Golden Gate Hotel & Casino celebrated 115 years of history. As the first hotel and casino in Las Vegas, the property has played a pivotal role in the evolution of the city's hospitality and gaming industries. The downtown hotel was a landmark during the Roaring 20s and was a popular hangout for Frank Sinatra, Sammy Davis Jr., and Dean Martin. The hotel also debuted many of the town's firsts – including Las Vegas' first telephone with the phone number "1" and some of the first electric signs along Fremont Street Experience. Located at 1 Fremont Street, Golden Gate has kept its vintage Vegas charm by offering guests the chance to take a step back in time with the preservation of 10 of its rooms from the original incarnation of the property. The casino also is home to a museum-like collection of artifacts in the lobby including a 1907 registration book, replica of the first phone, Prohibition-era booze bottles hidden in the walls and found during later renovations, old gaming records and much more. For more information, contact Kara Rutkin, Kirvin Doak Communications, krutkin@kirvindoak.com.
Museum of Dream Space at Grand Canal Shoppes is Now Open
Museum of Dream Space, a popular multi-media art gallery, recently opened its first Nevada location inside Grand Canal Shoppes at The Venetian® Resort Las Vegas. Frequently abbreviated as MoDS, this one-of-a-kind destination is now open to the public and welcomes customers to experience an out of this world, interactive experience while also being able to safely capture pictures to last a lifetime. Offering an immersive world of culture and creativity, MoDS Vegas welcomes guests to adventure through five breathtaking rooms filled with state-of-the-art technology and structural design. As guests make their way through the space they will find themselves surrounded by pure luxury in The Gold Room, a structural beauty entirely made up of abstract gold finishes; then magically taken away to the ethereal Moon Room, a favorite from the Beverly Hills location that is sure to wow any social media follower; and enveloped by an electrifying experience in the next room which features vibrant floating bulbs filled with glowing electricity, and so much more. For more information, contact Alex Ladwig, Allied Global Marketing (for Grand Canal Shoppes), aladwig@alliedglobalmarketing.com.
17th Annual Dam Short Film Festival Goes Virtual
Launching February 11, 2021, the Dam Short Film Society is proudly taking the 17th Annual Dam Short Film Festival online as a virtual event. Offering all the great qualities of past festivals – including excellent and diverse programming, filmmaker Q&As, and scheduled virtual events that give audiences and filmmakers the opportunity to mix, mingle and learn more about these original and unique stories from around the world. Growing despite the pandemic, this year's Dam Short Film Festival will premiere and screen more than 160 short films, broken down into 25 thematic 60- to 75-minute program blocks with categories including Animation, Comedy, Documentary, Drama, Horror, International, Love & Romance, Music Videos, Nevada, Sci-Fi and Underground. For more information, contact Alex Gilbert, Authentic Public Relations, alex@authenticpublicrelations.com.
Henderson Silver Knights Announce Inaugural 2021-21 Season
The Henderson Silver Knights, the American Hockey League affiliate of the Vegas Golden Knights and operated by Black Knight Sports and Entertainment LLC will drop the puck on their inaugural season this month. The Silver Knights are the first pro sports team to call Henderson home, and the team has hired Manny Viveiros as head coach. The Henderson Silver Knights will play the 2020-21 season at Orleans Arena, located at the Orleans Hotel and Casino. The Silver Knights and the City of Henderson are currently constructing the Henderson Event Center, an enclosed multi-purpose venue with a capacity of approximately 6,000 where the Silver Knights will play their home games once completed. For more information, visit hendersonsilverknights.com.
The Mob Museum Launches Self-Guided Audio Tour
The Mob Museum, the National Museum of Organized Crime and Law Enforcement, launches a self-guided audio tour taking guests on an auditory journey through and beyond the Museum's four floors of exhibits. This new resource provides an eye-opening deep dive into some of Mob history's most fascinating events and personalities. With a running time of up to 85-minutes, the tour offers more than 40 audio stops featuring intriguing tales narrated by long-time Museum volunteers, as well as insider anecdotes from former Mob defense attorney and Las Vegas Mayor Oscar Goodman. The audio tour allows guests to select the length of their experience with the ability to start or stop any time, whether they seek just the tour highlights or want to dig deeper. For more information, contact Desiree Webb, The Vox Agency, desiree@thevoxagency.com.
CONTACTS
Maria Phelan

LVCVA

United States

-
MORE FROM NEWS RELEASES
SUBSCRIBE TO RSS FEED
XML