Las Vegas Launches New Ad Campaign, "Vegas You," Inviting Visitors to Live Life to the Fullest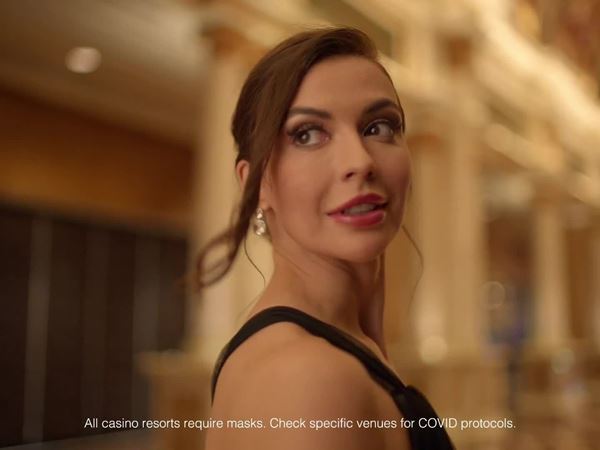 LAS VEGAS – As Americans begin to move beyond dreaming of travel to travelling, the Las Vegas Convention and Visitors Authority (LVCVA) will launch a new ad campaign, Vegas You. This campaign will serve as a reminder that Las Vegas is ready and excited to welcome visitors back. The first ad from the new campaign, The Dance, will launch Monday, April 26.
Vegas You capitalizes on the restless sentiment felt throughout the country and embodies the freedom of choice to live life to the fullest, by offering an escape into the adult freedom that only Las Vegas has to offer.
The Dance showcases Vegas as the backdrop where visitors are invited to revel in their freedom through a variety of fast-moving Vegas scenes. It also emphasizes that Las Vegas gives visitors experiences they can't find anywhere else and a place to become someone else, let go, and live in the moment. 
"The new Vegas You campaign reminds travelers that Las Vegas is open, ready and excited to welcome them," says Kate Wik, chief marketing officer for the Las Vegas Convention and Visitors Authority. "The Dance, the first ad from the new campaign, evokes the feeling of freedom that has become synonymous with the Vegas experience."
The Dance was shot at several locations across the destination including Circa Resort & Casino, The Cosmopolitan of Las Vegas and The Venetian Resort Las Vegas to capture the uniqueness of Las Vegas that visitors have come to know and expect.
The ad will run nationally across a combination of network and cable channels: ABC, CBS, NBC, FOX, BET, ESPN, Bravo, Food Network, HGTV and NHL on NBC Sports and NBA on TNT. It will also run digitally as part of a streaming schedule with NBC and FOX as well as additional digital and social channels. 
A second ad will be released in late May.
For more information about Las Vegas, visit www.VisitLasVegas.com.
###
ABOUT THE LVCVA
The Las Vegas Convention and Visitors Authority (LVCVA) is charged with marketing Southern Nevada as a tourism and convention destination worldwide and with operating the 4.6 million square-foot Las Vegas Convention Center (LVCC). With nearly 150,000 hotel rooms and 14 million square feet of meeting and exhibit space in Las Vegas alone, the LVCVA's mission centers on attracting leisure and business visitors to the area. The LVCVA also owns the Las Vegas Convention Center Loop, an underground tunnel designed by The Boring Company and also owns the Las Vegas Monorail, an elevated 3.9-mile system with seven stops throughout the resort corridor. Both transportation systems will operate when conventions reconvene. For more information, go to www.lvcva.com, www.visitlasvegas.com or www.vegasmeansbusiness.com.
CONTACTS
Erin McCleskey

R&R Partners

United States

Erin.McCleskey@rrpartners.com

702-228-0222

Molly Castano

LVCVA

United States

702-892-7424