Las Vegas Convention and Visitors Authority Launches Meet Vegas Platform on WeChat Mini Program with Special Effects Video Campaign Captured On Iconic Bellagio Fountains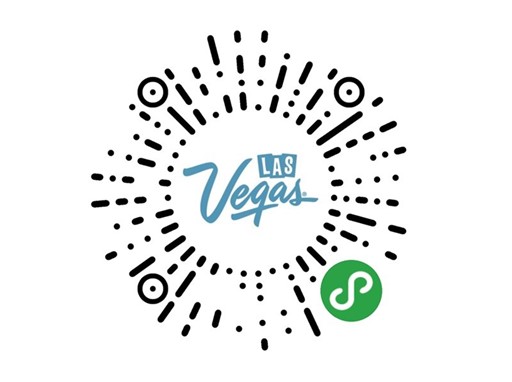 LAS VEGAS – The Las Vegas Convention and Visitors Authority (LVCVA) has partnered with MGM Resorts International and WeChat at Tencent to produce a video campaign commemorating the launch of Las Vegas' mini program, Meet Vegas, which is the core part of a joint activation to welcome Chinese travelers to Las Vegas. The announcement is the latest in a series of collaborations between the LVCVA and Tencent, owner of China's largest social media platform, WeChat.
 Meet Vegas is designed by LVCVA as a customized mini program platform, or applet within the WeChat ecosystem that provides personalized information and services for Chinese visitors coming to Las Vegas, in partnership with WeMeet. Meet Vegas is a valuable resource providing additional information from tipping and discounts to details on attractions, local restaurants, and online live translation features.  The platform Meet Vegas will also link many Las Vegas local businesses together, including MGM Resorts International, McCarran International Airport in Las Vegas, Caesars Entertainment, Simon Property Group, among others.
The special effects video campaign used to commemorate the launch of Meet Vegas uses a technology-driven video with special lighting and visual effects projected on the world-famous Fountains of Bellagio. The stunning display depicts highlights of the destination and local partners' innovation on WeChat. The campaign will run on Las Vegas and MGM Resort International's WeChat platforms, and within the WeChat ecosystem.  It will also be echoed in China in January across various channels to promote Las Vegas as a "Smart Event, Smart Travel" city.
In advance of China's biggest holiday, Chinese New Year (Spring Festival), Las Vegas' Meet Vegas launch is the perfect time to welcome guests to the Entertainment and Convention Capital of the World. China represents the fifth-largest market for international visitation to Las Vegas with 236,970 traveling to the destination in 2018.
"Meet Vegas' aim is to welcome and better serve international travelers through useful information across the platform," said Chris Meyer, Vice President of Global Sales for the LVCVA. "This program enhances traveler experiences through innovative uses of WeChat and further reinforces Las Vegas as an innovation leader around the globe."
 "We are thrilled to collaborate with LVCVA, to facilitate local partners' endeavors on WeChat to provide the best-in-class information and service to travelers," said Juliet Zhu, Head of WeChat Marketing. "Through innovative solutions on the WeChat platform, LVCVA has coordinated and organized excellent online to offline services across the event and conventions, airport service, hospitality, food and beverage, shopping, tourist attractions and other domains.  We're glad to support LVCVA in their efforts on WeChat to continue building Las Vegas as a leading international hub for tourism and business."
"China continues to be one of the most exciting, dynamic markets in the world, and remains a top international market and significant source of visitors for Las Vegas. As with every guest, it is incredibly important to MGM Resorts that we provide the highest levels of service to all Chinese travelers seeking a memorable experience in Las Vegas," said Lee Ann Benavidez, MGM Resorts International's Vice President of Transient Strategy & Strategic Partnerships. "We are pleased to partner with Tencent on WeChat, it's a one-of-a-kind lifestyle platform that will enhance the guest experience while traveling and experiencing our beautiful properties such as Bellagio and MGM Grand." 
To view the video campaign, click here.
For additional content from Meet Vegas partners, click here.
ABOUT THE LVCVA
The Las Vegas Convention and Visitors Authority (LVCVA) is charged with marketing Southern Nevada as a tourism and convention destination worldwide, and also with operating the Las Vegas Convention Center. With nearly 150,000 hotel rooms in Las Vegas alone and more than 11 million square feet of meeting and exhibit space citywide, the LVCVA's mission centers on attracting ever increasing numbers of leisure and business visitors to the area. For more information, go to www.lvcva.com or  www.visitlasvegas.com.
About WeChat
Launched in 2011, Weixin/WeChat has been enhancing the lives of hundreds of millions users with its innovative features. The most widely used Chinese social media platform integrates instant messaging and social entertainment, bringing about a mobile digital lifestyle on an easy to use app. Continuously evolving around users' needs, Weixin/WeChat also offers enterprises "Official Accounts" to create original consumer experiences through its open platform. The core innovative features also include Mini Program to connect online and offline merchants and extended services such as Weixin/WeChat Pay to create a truly mobile digital and smart living. Weixin/WeChat reached more than 1.1 Billion monthly active user accounts as of Sept 2019.
About MGM Resorts International
MGM Resorts International (NYSE: MGM) is an S&P 500® global entertainment company with national and international locations featuring best-in-class hotels, state-of-the-art meetings and conference spaces, incredible live and theatrical entertainment experiences, and an extensive array of restaurant, nightlife and retail offerings. MGM Resorts creates immersive, iconic experiences through its suite of Las Vegas-inspired brands. The MGM Resorts portfolio encompasses 30 unique hotel and destination offerings including some of the most recognizable resort brands in the industry. Expanding throughout the U.S. and around the world, the company recently opened MGM COTAI in Macau and the first Bellagio-branded hotel in Shanghai. The 82,000 global employees of MGM Resorts are proud of their company for being recognized as one of FORTUNE® Magazine's World's Most Admired Companies®. For more information visit us at www.mgmresorts.com.
About Bellagio
Inspired by the beautiful villages of Europe, the AAA Five Diamond resort overlooks a Mediterranean-blue, 8 ½-acre lake in which fountains perform a magnificent aquatic ballet. Award-winning dining, a world-class art gallery, the exquisite Conservatory & Botanical Gardens, the stunning performance of "O" by Cirque du Soleil, a sumptuous spa and salon and exclusive luxury shopping all work together to compose the symphony that is Bellagio. Bellagio is owned by MGM Resorts International (NYSE: MGM). For more information and reservations, visit bellagio.com, call toll free at (888) 987-6667 or find us on Facebook and Twitter.
CONTACTS
Kala Peterson

LVCVA

United States

702-892-2847

Molly Castano

LVCVA

United States

702-892-7424