CONEXPO-CON/AGG Builds Excitement and Innovation in Las Vegas
March 10, 2020
Las Vegas Convention Center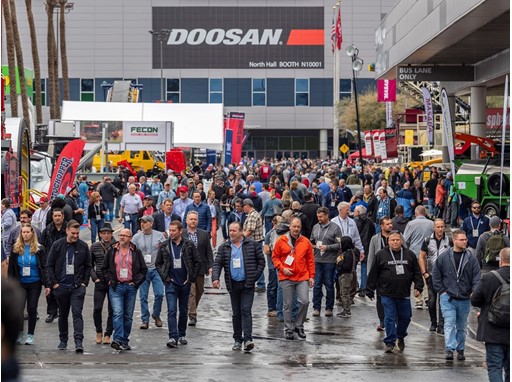 LAS VEGAS- Las Vegas is proud to welcome North America's largest construction trade show, CONEXPO-CON/AGG, to the destination once again March 10-14, 2020.
Held every three years, CONEXPO-CON/AGG is the must-attend event for construction industry professionals. The show features the latest equipment, products, services and technologies for the construction industry, as well as industry-leading education. CONEXPO-CON/AGG 2020 is expected to attract approximately 129,000 attendees with an estimated $208.9 million impact in Southern Nevada. Approximately 2,300 companies are anticipated to participate in this year's show.
When CONEXPO-CON/AGG last visited the destination in 2017, the show snagged the No. 1 spot on Trade Show News Network's top trade show list, spanning more than 2.67 million net square feet. 
Soundbites available with this story:
Charlie Cunningham, Senior Director of Sales, Vacuworx (Tulsa, Oklahoma)
Chris Frost, Group Vice President, Sales and Marketing, Astec Industries (Chattanooga, Tennessee)
Roger Lewno, Product Specialist, CASE IH (Racine, Wisconsin)
Tony Chirico, National Sales Manager, Gorman-Rupp Pumps (Mansfield, Ohio)
CONTACTS
Molly Castano

LVCVA

United States

702-892-7424